The 5 Best Verizon Smartphones [March, 2013]
With several big name smartphones looming on the horizon, those in need of a new smartphone are surely looking at their many options. Many consumers are likely looking in Verizon's direction specifically as it boasts a number of enticing smartphones and a 4G LTE network that is still the largest in the land by a long shot.
Read: Samsung Galaxy S4 U.S. Release Date Predictions.
As we move deeper into 2013, companies like Apple, HTC, and Samsung have either showcased or are set to show off their flagship smartphone models for the year. Apple's iPhone 5S is rumored to be coming at some point this summer, the HTC One will be heading to shelves this month, and the Samsung Galaxy S4 is set to make its official debut next week.
For many though, waiting several days, weeks or months may not be an option. Whether it's due to a broken device, an upgrade or monetary issues, some consumers won't be looking beyond March. Fortunately, there are a number of devices are that either on the market or coming to the market soon, particularly on the nation's largest 4G LTE network, Verizon Wireless.
Verizon currently boasts the largest 4G LTE network in the land, with over 400 markets currently live in the United States. The next closest competitor is AT&T which has over 100 but remains under 200 markets meaning those in areas without LTE service will be reliant upon slower HSPA and 3G speeds.
The sheer size of Verizon's 4G LTE footprint makes it an attractive option for those looking to settle in either on a new two year contract or on an unlocked smartphone. Also helping is the fact that Verizon has an extensive collection of devices that are ripe for the taking.
Verizon has been relatively quiet in the first few months of 2013 but that doesn't mean that it doesn't have an assortment of smartphone options for those looking to upgrade or sign a new contract in the month of March. In fact, on the contrary, Verizon's lineup is chock full of choices.
That said here are the devices that we consider to be the five best Verizon smartphones for March, 2013.
iPhone 5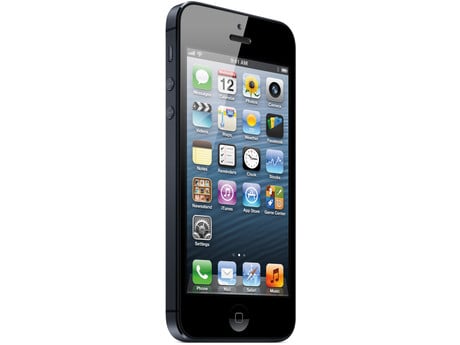 The iPhone 5, which has been available on Verizon's 4G LTE network since September, remains one of the top choices for the carrier's network.
Read: iPhone 5 Review.
Apple's latest iPhone 5 features a beautiful 4-inch Retina Display, speedy processor which can handle extreme multitasking, one of the best cameras on the market, a stunning design and iOS 6 which is the company's latest operating system.
And because Apple likes to keep its customers happy, it will be updated with bug fixes and software updates well into its lifetime, meaning consumers should feel comfortable signing a contract should they need to.
The price, starting at $199.99, won't change but for many, it will be well worth the price of admission.