The 8th Annual Ink Blot Awards Have Landed
Over on my personal blog, Life on the Wicked Stage: Act 2, I observe and talk about things mostly other than gadgets. I've been doing that for about nine years now, although I do so less frequently. On the first year anniversary of my starting to blog I came up with The Ink Blot Awards as a way to recognize the then very vigorous Tablet PC community. Some of you may remember that community. Some of you were a part of it. Well, I've kept the Ink Blot awards going annually since then, if not the blogging. Mark "Sumocat" Sumimoto nicknamed the awards "The Blotties" and that has kind of stuck. Here's what I said about the reason for those first awards:
I created The Life On The Wicked Stage Ink Blot Awards as a celebration. Yes, it's a celebration of the 1 year anniversary of this blog. But it is more than that. It is a celebration of a community that I have come to know and admire. The Tableteers that make up the Tablet PC Community are an amazing collection of individuals who know and work with the Tablet PC platform. They are fiercely protective of it, insatiably curious about advancing it, very intelligent, often wickedly funny, at one time very forgiving and patient, and in the same breath, scathingly critical when the need arises. They are also exceedingly willing to evangelize the platform to anyone who will listen, and in my humble opinion, have helped keep the spotlight on The Tablet PC in ways that may, in the long run, prove to be responsible for keeping the platform thriving.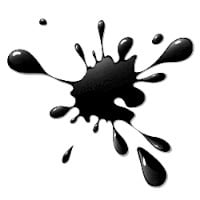 Well, this year's 8th Annual Awards are out and as usual its a mixture of things being recognized from the various walks of my life from mobile tech to cultural commentary. As I was looking back through the awards over the years, it is an interesting one man's commentary on mobile tech and other things. It's amazing how much things have changed, and also how little they have changed at the same time.
For what it's worth, here's the link to this year's 8th Annual Ink Blot Awards. Here's hoping you get a chuckle or two out of them.

As an Amazon Associate I earn from qualifying purchases.