The BlackBerry PlayBook Isn't Dead, But It's Certainly Dying
Earlier today, a report from Collins Stewart analyst John Vinh suggested that RIM's manufacturing partner, Quanta, who is responsible for production of the BlackBerry PlayBook, was ordered to halt production of the tablet device due to poor sales. RIM took exception to this report and has fired back saying that it does not plan to cancel the device calling the report 'pure fiction.'
The statement, which was sent to BGR (who first brought Vinh's report to light), states that while the company doesn't ordinarily respond to rumors it wanted to take the time and state that "any suggestion that the BlackBerry PlayBook is being discontinued is pure fiction."
RIM also stated that it 'remains highly committed to the tablet market.'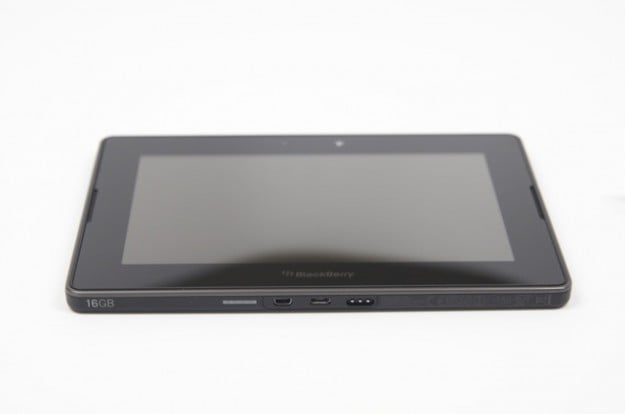 It's no secret that sales of the BlackBerry PlayBook have been poor. And today, Best Buy became the latest retailer to slash the price of the PlayBook, presumably in response to Amazon's Kindle Fire tablet announcement.
RIM also has confirmed that the PlayBook's long-awaited Android App Player will not be able to play applications written using the software's Native Development Kit. There are no official figures as to how many apps were written using the NDK but you can bet that there are a fair amount. The restrictions also mean that you won't be able to use apps that need Google Maps or in app purchases.
The Android Player was supposed to be something that would drive sales but it appears that it's just another promise that RIM couldn't deliver on.
All of this, of course, is in addition to yesterday's Kindle Fire announcement, a device that is extremely similar to the PlayBook's design but one that is much cheaper and one that has access to Amazon's arsenal of services.
So, no, RIM's right. The PlayBook isn't dead.
But it's certainly dying.