The Mobile Report Card: Grading The Devices I Use
Since I started blogging again for GottaBeMobile.com last October I've been using a variety of different mobile devices. Some have become mainstays of my mobile computing life. Some I only still have to keep abreast of what is happening with its particular mobile platform. We focus quite a bit on devices and gadgets here on GBM and indeed having the right device for the right situation can make mobile life much easier. We also focus a bit on the operating systems and the Apps that run on them. To tell you the truth its a race without end. But occasionally I like to take a pause and examine what each gadget I've purchased brings to the table and how that might have changed, for better or worse, since I made the decision to make the purchase.
I took a recent inventory of the gadgets I own in my mobile arsenal to see how well they are serving me, and which ones I'll likely considering upgrading over the coming year when the next versions come along. This post will outline my current thinking on the devices listed below:
The Mobile Arsenal
The devices I own and use regularly are:
iPhone 5s
Galaxy Note 3
iPad Air
iPad mini with Retina Display
Surface 2
Kindle Fire HDX 8.9
MacBook Pro Retina 13 inch
Yes, the majority of the tools I use are Apple products and my recent findings don't indicate that will be changing in the future. But I'll explain that later as I talk about each device in turn.
iPhone 5s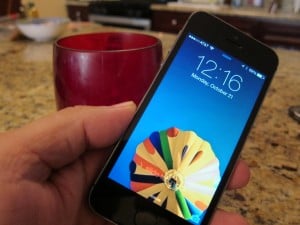 I have been an iPhone user since the iPhone 3G. Initially reluctant to join the iPhone bandwagon, I'm now reasonably committed to using an iPhone as my daily driver. Looking forward I'm personally concerned about Apple releasing a larger sized iPhone. The market has obviously spoken in favor of larger sized smartphones and I must be an outlier on that issue. As I've tried larger smartphones I see the benefits of the larger screen without question, but for my personal tastes the iPhone 5s size feels right to me. Call me crazy, but a mobile device has to feel good in my opinion. I'm just glad that consumers have choices here because this is a very personal thing and I hope that Apple won't move completely away from the current size as it moves into the larger sized form factor.
All of that said, the iPhone 5s has been the biggest disappointment of the iPhones I've owned. I've owned this device since the first week it came out, and while it offers the functionality I'm accustomed to and the right feel, this particular edition has experienced more problems. Those problems include:
Twitter Sharing bug. I wrote about this extensively early on with the iPhone 5s. The problem still persists. No one at Apple seems to have a clue on how to fix this.
Oleophobic coating. I'm not one for screen protectors. Never have been on smartphones. I've always been impressed with the oleophobic screen treatment that Apple uses to make it easy to wipe away greasy fingerprints. That coating typically deteriorates with time, but on my iPhone 5s it was gone in a much shorter time frame than on previous iPhones.
Battery life. While I can still eke out a full day on most days, I've had more irregularities with battery life on the iPhone 5s than I experienced on past iPhones. Following these guidelines I seem to have solved most of those by turning off Background App Refresh, although that does cripple a few Apps that I like to use. Turning off a feature to save on battery life seems like surrender to me.
Springboard crashes. Thankfully this issue disappeared for me with the release of iOS 7.1. But until that operating system update it was a maddening issue that found me using the Galaxy Note 3 more and more in some circumstances. I have to say this was one of the biggest let downs from Apple that I've experienced in my years of working with Apple products. Apple should have been embarrassed this bug took so long to quash.
Read: iPhone 5s and iOS 7: Forward Looking or Just Change?
Grade for the iPhone 5s: B-
Will I upgrade? Probably but I am concerned about size increase.
Galaxy Note 3
I picked up the Galaxy Note 3 in late November of last year for two reasons. First, I felt it was time for me to quit flirting with Android and actually start getting down and dirty with a device that ran on that operating system. Second, the Galaxy Note 3 offers a stylus with software support. Being a digital inking geek, I wanted to give this a try. With few exceptions I don't use the Galaxy Note 3 as a phone at all, instead using it as a mini-tablet.
Let me get a few things out of the way before I go further into talking about this device. Android has come quite far since my early flirtations with it. On the whole it is still not the operating system for me for two reasons:
While many prefer Android's openness and configurability that is not a priority for me. In fact I find that on most of the Android devices I've spent serious time with, it has caused more problems than it has brought benefits. With the exception of a first generation Nexus 7 Tablet, I've not owned "Google experience" device, but instead have been using the models that carriers have provided. Every one of those devices have been bitten by carrier installed CRAPWARE and problems once the carriers pushed through their updates to Android updates.
Every Android device I've owned has performed well out of the box in the early going, but eventually developed performance problems.
Those two issues out of the way, the one thing I do really like about the Android platform is the ability to share data easily with any App I have installed on a device. It's the best thing about the platform in my opinion.
As I said, I use the Galaxy Note 3 as a mini-tablet and I find it works very well for that. In fact, until recently I was surprised at how much I like the device in the mini-tablet context. It's a powerful smartphone with lots to offer. Both it and the iPhone 5s travel with me daily and if I'm going to read through my feeds or catch some video during down time I'll choose the Note 3. While I prefer book reading on a tablet, the Note 3 is large enough for me to read on without feeling too compromised.
For digital note taking I've used both the S Pen App, Papyrus, and Evernote and find each works well enough with the included stylus to suffice for my quick and dirty note taking needs. I'm impressed enough with the digital inking on the Galaxy Note 3 to wish that Samsung's Galaxy Note tablets were better than they are.
What has recently soured me about the Samsung Galaxy Note 3 is the recent update to KitKat 4.4.2 and its affect on battery life. Essentially that update has confirmed some of my previous dislikes about the Android platform. I have a T-Mobile version of the Note 3 and like many who purchased that device the recent update has caused havoc with battery life. Now, I know that battery life is one of the issues everyone on Android or iOS devices is concerned about when an operating system update is pushed through and there are reports of problems. But in this case I am astounded at how severely the battery life penalty is. I've watched a device that I could take off of a charger at 7am and go through a day of digital note taking, web browsing, feed reading, etc… and end the night at midnight with 40% of battery left; to one where the device can sit idle for most of the day and run out of juice completely by 7pm.
Others with a T-Mobile version also see this dramatic change. But I note that GBM editor Josh Smith who has an AT&T version of the Galaxy Note 3 isn't experiencing anything like this. What was I saying about the challenges associated with different carrier modifications?
Had I written this post before updating to KitKat 4.4.2 I would have probably given the Galaxy Note 3 a B+. Now the grade is a less than stellar C-.
Read: Samsung Galaxy Note 3 Review
Grade for the T-Mobile Galaxy Note 3: C-
Will I upgrade?: Only to continue using the stylus functions, but will most likely switch carriers.
The iPad Air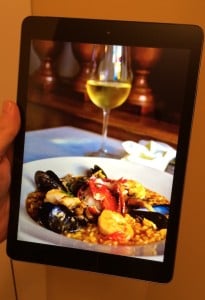 I've owned every model of the iPad since the first one. I've been throughly impressed with each. The iPad Air continues that streak. In fact, it is the best Tablet I've owned bar none. The integration of the OS and hardware is just about perfect, although I did experience some Springboard crashes before the iOS 7.1 update. Everything I have tried on the iPad Air feels like it was designed with this device in mind. In fact how this device feels is a big part of why I enjoy using this device so much.
There is an intangible correlation between how a mobile device looks and how it feels. The iPad Air feels very much in my hand how my I expect it to feel each time I see it. To put it plainly, it just feels right and natural. No other mobile device I've owned has created quite that same feeling.
Performance-wise the iPad Air is also a dream. It should be with all of the 64-bit horsepower built into the A7 processor. In fact, whatever Apple comes out with for the next generation may be the first iPad I skip, because I can't imagine any performance boost a new chipset might bring would be substantial enough to warrant the cost of an upgrade.
While I enjoy watching video on the iPad Air, I do use it as a work machine quite a bit with a ZaggKeys Cover and keyboard. That particular combination works very well for me when I am writing and in fact I've been using it exclusively to work on the first draft of a new play. That's a project that has been made significantly easier since the release of the Microsoft Office Apps for the iPad. In my view these Apps make the iPad Air a potential work horse for anyone who wants to get away from a laptop.
Read: iPad Air: One Month and Still Wowed
Grade for the iPad Air: A
Will I upgrade?: There would have to be something I can't imagine to make a compelling case to upgrade.
iPad mini with Retina Display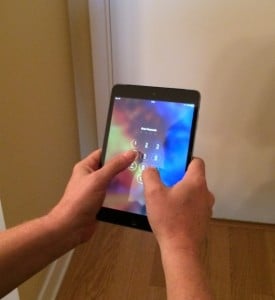 Running just slightly behind the iPad Air is the iPad mini with Retina Display. I picked it up with its debut last fall, and after experiencing a lemon on the first go round, I have really enjoyed this device. The iPad mini with Retina Display is my primary reading device for books, feeds, Flipboard, etc.. and it is a joy to pick up each morning whether it be for pleasure or for reading chores.
The iPad mini with Retina Display is also the tablet I take with me when I am out and about on errands such as visits to doctors, auto-mechanics, etc… or anywhere I think I might be doing some reading as opposed to work during down time.
It's a an excellent device but there are two things that knock it down a peg in my estimation.
First, unlike the iPad Air, the iPad mini with Retina Display feels heavier than it looks like it should. Users who don't own both model iPads won't notice this at all. But as I go back and forth between the two devices I am always conscious that the iPad mini with Retina Display feels heavier than my brain wants it to feel. I remarked on this when the device first came out and thought that feeling would diminish with time. It has not.
Second, I've noticed that touch in some applications on the iPad mini with Retina Display is not quite as accurate or responsive as it is on the iPad Air. In Evernote, Flipboard, Feedly, Safari, Google's Chrome Browser, and the card game Hand and Foot, more frequently than I should I have to touch or tap multiple times before I can initiate the action I am trying to than I do on the larger iPad Air. This doesn't happen all the time, but it happens enough to make it noticeable.
Read: iPad mini with Retina Display Review: Almost Perfect
Grade for the iPad mini with Retina Display: B
Will I upgrade?: Most likely yes, hoping for a better feel and responsiveness with the second generation of this Retina version.
Microsoft Surface 2
I picked up the Microsoft Surface 2 with the full intent on trying it out, reviewing it and returning it. I despised the original Surface RT Tablet because it just didn't seem ready, although it showed some promise. I won't say that the Surface 2 completely fulfills that promise, but I found the Surface 2 intriguing enough to choose to keep it in my arsenal. I'm glad I did because I find it a device that I like more and more. It's not perfect by any means. Could I use it as my primary tablet/work machine? Yes. I don't because I have other alternatives.
The Surface 2 is still somewhat crippled by the nature of its Windows RT based operating system. It's not "full" Windows. But in most cases it is "Windows enough." With either a Type or a Touch Cover working in Microsoft Office is not much different than working on a full Windows laptop. By the way, you need one of those keyboards in my view to make the Surface experience work. Microsoft keeps promising a touch first version of Office for its own Surface tablets and that's a good thing. I hope whatever those versions turn out to be they don't strip quite as much functionality out of Office as the iOS versions have.
I primarily use the Surface RT for two reasons.
It is my favorite Netflix viewing device. The widescreen form factor works well for this.
It is my primary OneNote device. I could use a Windows laptop or desktop for this purpose, but the Surface 2 suffices nicely using either the desktop version of OneNote or the Metro or Modern UI version.
As I said the Surface 2 suffers from being on the Windows 8.1 RT platform. The App ecosystem still lags behind others, but because I use it the least of the devices I own that hasn't seemed to be a big concern for me. I wonder though if there were more App choices if I would use the device more. Chicken or egg?
One other aspect I enjoy about the Surface 2 is Windows Snap and how that works with multi-tasking. It makes my feed reading chores a little easier and often more fun. Being able to open a link in an adjoining browser while still scrolling through feeds in another pane is almost worth the price of admission. I actually think it is the best multi-tasking environment we have on mobile devices.
I'm also impressed that Microsoft continues to update the Surface 2 firmware frequently. In fact, I don't think a month has gone by without a firmware update. I may be wrong on that, but it sure seems like that is the case.
Read: The Microsoft Surface 2: Thoughts After One Month
Grade for Microsoft Surface 2: a surprising B
Will I upgrade?: I'm not sure. I may go for a "full Windows experience the next time around, or a Surface Mini.
Kindle Fire HDX 8.9
This is the device I have owned for the least amount of time, picking it up last month. It almost seems unfair to compare it to other devices that I have been using and rotating for longer periods. But I will anyway. Suffice it to say that the Kindle Fire HDX 8.9 is a surprisingly good tablet for what it does. On many levels that matter to quite a few consumers it can keep up with the iPad. But if you were going to compare feature to feature, App to App, the iPad would come out ahead in my view.
I picked up the Kindle Fire HDX 8.9 when I purchased the Fire TV primarily so I could experience Amazon's second screen experience for the Fire TV. That works well enough and as designed. Where the Kindle Fire HDX 8.9 doesn't compete with the iPad, and even other Android Tablets is in productivity. Yes, there are productivity Apps available via Amazon's App Store and they are indeed usable to work with Office related documents. But the feeling I get when I try to use the Kindle Fire HDX 8.9 is still the same as when I reviewed the device a month ago.
But in my view it lacks and misses in just enough places to not be the class of the field. I'm not sure that really matters for most. In fact, I think Amazon wants to create a Tablet experience for the masses that is better than the junk Tablet line, below the high end line, but offers a quality experience good enough to disguise its shortcomings.

It's like enjoying a bottle of wine. It may not be the most expensive bottle on the wine list, but for most it will serve its intended satisfying purpose.
I primarily use the Kindle Fire HDX 8.9 for viewing video, either on the device itself or sending it to the Fire TV, and then using the Kindle Fire HDX 8.9 as a second screen. I am an Amazon Prime subscriber and take advantage of the free video that comes with the now $99 price for that subscription. Quite honestly, having the Kindle Fire HDX 8.9 is a luxury I don't really need because anything I can accomplish on the device, except for that Fire TV second screen experience, I can accomplish on an iPad, which offers more functionality and a deeper ecosystem, that also includes the Amazon's Prime offerings that matter to me.
For many the Kindle Fire HDX 8.9 will be just good enough of a Tablet experience to suffice. And that's OK. It's quality hardware, with some software that still needs some work that can be a great entertainment device.
Read: Kindle Fire HDX 8.9: Review
Grade for Kindle Fire HDX 8.9: B-
Will I upgrade? : I can't imagine enough significant improvement to warrant an upgrade with the next cycle.
The MacBook Pro Retina 13 inch
I've been using a MacBook Pro for over seven years now. This is my third one. I wouldn't have purchased it had not the previous model reached a sudden crashing end of life. Boy, I'm glad I did. This is a powerful notebook computer. To say it is the best notebook computer I have owned would be an understatement.
If you have not experienced a notebook running on a Haswell chipset, you were probably very much like me in reading reviews and experiences from others. You envied what they were talking about in terms of performance and battery life, but felt like your current notebook was still able to help you get your work done. That may be true. But let me tell you I have not read a review that accurately describes how much of difference the Haswell  chipset makes compared to what I have experienced. Certainly they talk about dramatic performance boosts and longer battery life. And you can understand that intellectually. But this is the biggest jump I have seen in any upgrade I have ever made.
My advice, whether you are a Mac OS user or a Windows user, is that if you are in the market for a new notebook, save enough extra dough and don't settle for anything less than a notebook that features a Haswell chipset.
As to this particular notebook, it is just a stunning notebook computing experience. I felt the same about the previous two Macbook Pros I owned and they were the cream of the crop when they were purchased. But this new MacBook Pro Retina 13 inch device blows those feelings out of the water. The performance and battery life, coupled with the light form factor make this a winner. To tell the truth, I'm very glad my previous MacBook Pro 13 crashed and burned.
I know that many are excited about Apple planning to revamp OS X in the near future. I'm just going to say this. Don't screw this up Apple.
Read: 13 Inch MacBook Pro Retina Review
Grade for the MacBook Pro 13: A+
Will I Upgrade?: I hope I don't need to for at least 3 years.
So there you have it. For what it is worth, a graded report on the mobile devices I'm using currently. I'm lucky because I wouldn't have invested in this much hardware if I didn't blog for GBM. But because I do I've made some investments that allow me to pick and choose what type of mobile experience I'm going to have on a given day and for a given chore. What I continue to learn in this journey of mine is that in almost all cases the devices mentioned here can all get the job done. Yes, there will be issues and compromises along the way and when a good device experiences those problems it is more than frustrating. The good news is that for most consumers there are some exciting choices out there and if a previous choice continues to let you down, you can easily look at other options.
As sure as there are new rumors there will be new mobile devices to follow.

As an Amazon Associate I earn from qualifying purchases.