The Next Nexus: What It Needs to Stay Ahead of the Pack
Late last year, Google and Samsung released the third rendition of the Nexus smartphone. The first of course was the HTC-made Nexus One which arrived in 2010 to great fan fare. Then, in late part of 2010, the Samsung-made Nexus S launched which eventually became available  in two variants, the regular Nexus S and the Nexus S 4G for Sprint's WiMax network.
The, third, the Galaxy Nexus, is arguably the best of the three and we argued, in our review of Verizon's 4G LTE Galaxy Nexus, that it's the best  Android phone ever made.
I even bought one after months of debate. Still, there is room for improvement and I have come up with a few things that I would love to see happen when the next Nexus is released a year or so from now.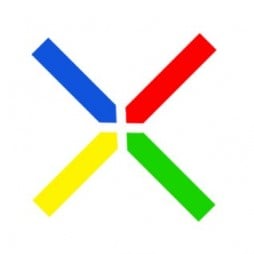 Set The Battery Life Standard
One of the biggest grips I have with the Galaxy Nexus is that it has poor battery life. I know quite a few of you are having a rough go of things as well. On a good day, with the extended battery attached, I get somewhere around 15 hours of battery life. As I've argued, I feel like that's unacceptable with all of the money I've plopped down for this thing.
And keep this in mind. I am an average smartphone user. I am not a power user. I just do normal things on my phone. I make the occasional phone call, text, play music and check out sports scores. I also, once in awhile, stream something from Netflix or play a game.
The fact that this is coming from a Nexus device drives me up a wall. This is supposed to be the iconic Android device, the one that competes with the iPhone. The King of Androids. I get that it's the first 4G LTE Nexus. I get that it's the first dual-core Nexus. I get that it's the first Nexus with an HD screen. All of these things suck up battery.
But I would trade a couple of millimeters in thinness for a bigger battery any day. Just look at what Motorola was able to do with the Motorola Droid RAZR MAXX.
Hopefully Google and the next Nexus manufacturer realize that many people would be willing to do the same and design the next Nexus in a way that allows it to set the battery life standard for Android phones.
Heck, maybe even for all phones.
The iPhone 5 might have something to say about that though.
Less Plastic, Please
Overall, I like the Galaxy Nexus' design but I really could do without all of the plastic. It just makes it feel, well, cheap. And again, I don't think Android's most recognizable device should feel cheap.
Why not use something like aluminum on the next Nexus, something that I loved on the older iPhones. It feels great in the hand, it looks good, and best of all, it seems to belong on an expensive phone.
I dislike the glass on the iPhone 4S but at least it feels like you're getting what you paid for.
A Better Hotspot
At CES 2012, we used the mobile hotspot feature on our phones quite a bit. And oddly enough, the HTC ThunderBolt, a phone from back in March of 2011, has a hotspot that absolutely blows the hotspot on the Galaxy Nexus out of the water. Far less drops and often times, better connectivity. I should also point out that it's a pain to access on the Galaxy Nexus.
On the next Nexus, make it more accessible and make it better.
I shouldn't be paying extra money for a service that works as advertised 75-80% of the time.
More Carriers at Launch
Right now, the Galaxy Nexus is available on Verizon's 4G LTE network and Verizon's 4G LTE network only. However, we now know that it will be launching on Sprint at some point during the middle of 2012 when the carrier launches its next-generation network in a few cities here in the U.S.
That launch will likely take place six months after the launch on Verizon which means that the phone will be six months old, an eternity as far as smartphone lives are concerned.
Just think, six months off into the distance, the next Nexus will be hitting shelves.
It's a circus.
Well, Google can avoid it by launching the Nexus on several different carriers this go-round. Why not do what the iPhone did? Have a Nexus for AT&T, Sprint, T-Mobile, and Verizon.
By the end of 2012, when the new Nexus arrives, AT&T, Sprint and Verizon will be competing in the 4G LTE realm and releasing a Nexus on all three would be good for both business and customers alike.
One More Thing…
I would absolutely love to see Motorola given the opportunity to make a Nexus device. HTC and Samsung have done stellar work but I think Google should allow Motorola a stab at it.
The company has proven that it can make solid hardware and I would likely be toting a Motorola handset right now if it weren't for MotoBlur and the locked bootloaders that come with Moto-made phones.
A Droid with an unlocked bootloader and a vanilla version of Android?
A Droid Nexus?
That's something I could certainly get on board.
—
As usual, I'd love to hear from you guys.
What would you like to see come with the next Nexus device?