The One That Wasn't: A Glimpse of HTC's Design Prototype
The HTC One with its zero-gap unibody aluminum build quality is a design icon in the mobile community, but how did HTC settle on that design with stereo front-facing BoomSound speakers, a low-light capable Ultrapixel camera, and a magnificent display? It's still unclear when the HTC One's final design was born, but when the smartphone, code named M7, was conceived, it looked nothing like the final version.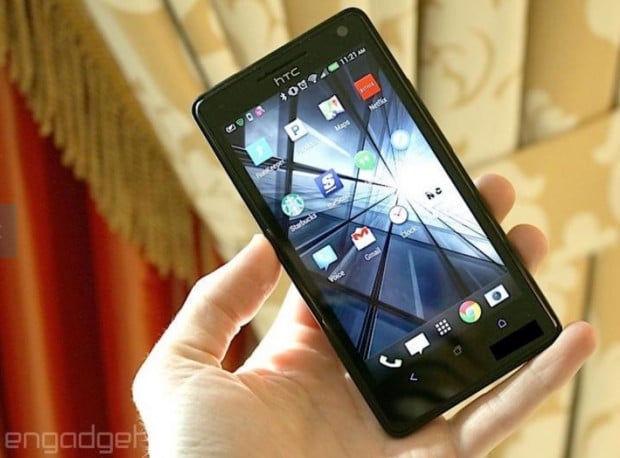 Brad Molen and the guys over at Engadget got a rare glimpse into the design of the early HTC One prototype. While the device doesn't bear any resemblance to the shipping HTC One on AT&T, Sprint, T-Mobile, Verizon, and the Google Play Store in the U.S., it is fun to see where the smartphone humbly started.
Unlike the final version, it looks like HTC envisioned three capacitive touch Android navigation keys on the prototype–the final version shipped with two.
The squared off rectangular design actually reminds us a lot of the Windows Phone cousin–the HTC 8X–rather than the HTC One. The plastic build quality is also shared by the 8X.
Moreover, when looking at this prototype, you don't see the front-facing stereo BoomSound speakers that blast out audio that's been tuned with Beats Audio. Rather, the loud speaker is placed on the rear, a typical placement on smartphones.

This article may contain affiliate links. Click here for more details.