The State of Tablet PCs in 2011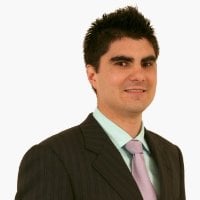 As many of you know I've been working with Tablets for well over a decade. I've owned countless Tablets, produced countless videos (and bloopers) and my enthusiasm has never wavered. Mobile computers have come a long way in the last year, and even a little over 13 months ago, as we were listening to Steve Ballmer's declarations at CES and shortly afterwards being awed by Steve Job's iPad, we knew 2011 would be special.
A little over one year later, the tablet PC market has exploded. With 17 million sales in 2010 and close to 50 million sales projected in 2011. There are dozens of new devices prepping to hit the market and some real competition and innovation in a market that has been overpriced and stagnant for the better part of the last 10 years. It's a Tablet lover's dream come true. Regrettably for many manufacturers however, sales success is only part of the story. The shift in the tablet PC market means much more, not only for consumers who will soon have unprecedented choices, but for manufacturers and developers who must adapt to the way of doing things that first Apple and now Google pioneered.
The untold story here is not about the Tablet but about the ecosystem it resides in. If you have not yet read Nokia CEO Stephen Elop's blistering memo about the current state of Nokia's operating system do so now. As Elop says, Nokia was "standing on a burning platform" and their competitors were taking "market share with an entire ecosystem", an indication that what was once a world leader, is now a manufacturer destined for the bargain bin due to its failure to see the mobility market as a living breathing organism that needs food, water and oxygen to survive (read: apps, developers and the internet).
If this applies to smart phones it surely applies to tablet PCs where the "ecosystem" model has flourished through iOS and Android. The hardware sold by manufacturers, while important, isn't the primary selling point any more. Just look at the sheer volume of devices that waited patiently for Honeycomb. Their success is dependent on being a part of the Android ecosystem, complete with familiar functions for millions of Android phone users and the 150,000+ App Marketplace.
This year, we will see a number of new devices and the attempt by many of them to start new ecosystems. While Nokia seems to have at least partially thrown in the towel, others like RIM and HP are prepping the launch of their own platforms for tablets. The consumer will be spoilt for choice – but may also be confused. I wonder if the big players will win through Coca-Cola styled marketing campaigns, or smaller companies will blossom with unique and innovative solutions. If there is one thing for sure (in my eyes) this ecosystem will have its fair share of parasites and the birth of some new symbiotic relationships too perhaps. It will be the arrival and dismissal of many this year.
For years the tablet PC market was strictly dominated by Windows – first XP, then Vista and Windows 7. I am still very passionate about Windows and use it to this day. But, how can you not be excited by the other tools being developed. Android is finally coming into its own on a tablet through Honeycomb and if we do in fact see the Xoom on February 24th, the rampant comparisons to iOS will begin. Shortly after that, I expect we will see a flurry of information from Apple about their iPad 2. Who knows how many user wishes will be granted in the new iPad and iOS updates, but I'm sure it will be enough to keep driving the gravy train that is Apple's market share.
Then there is the Meego push by Intel. When we will see a tablet running MeeGo other than the WeTab I do not know, but I am excited for it. WeTab has laid a great indication of things to come, and with OSVs (Operating System Developers) like Linpus, Meego may be the Tablet alternative to iOS and Android that consumers may turn to. If you're looking for an alternative to Android or iOS that stands a chance, this open source operating system with the support of so many big name tech firms can do it.
This is where I tell you how 2011 is the year of the tablet and technology will leap forward this year exponentially – and it's true! I see the Tablet platform as standing on the edge of a precipice and the consumer will be the one that will decide if it flies or it falls. This year is about realizing the potential unlocked by 2010's big sellers and enhancing upon that with an ecosystem designed to focus on making Tablets useful and not just available. This year is about lots and lots of unboxing videos and hopefully a thriving competitive field where new ideas can and will drive innovation. Whether Apple or someone else comes out on top in 2011, it will be a year to remember for anyone who enjoys tablet computing and technology in general. I'll be around if you need to talk and look forward to getting back in contact with many of you, and meeting many new readers soon.