The 'Un-Carrier' Era May Impact Android the Most
In the U.S., T-Mobile is believed to be announcing a new era this month that will mark the end for smartphone subsidies. Though the nation's fourth largest carrier may be doing away with subsidies, it will allow customers to finance their handsets over installment payments, making it more affordable to walk out the door with a smartphone that may cost as much as $700 or more at retail. And T-Mobile isn't alone. Rival carriers AT&T Mobility, Sprint Nextel, and Verizon Wireless have all commented that they will be examining T-Mobile's moves closely, and if the market responds favorable to a contract-free era that ushers in no smartphone subsidies, all four national carriers could be on-board in helping to re-shape the U.S. wireless business model.
So how does this affect the industry? On the high-end of the spectrum, you have the flagship race, which is among the most heavily subsidized devices. On the low-end, Android dominates and Windows Phone is starting to gain momentum.
iPhones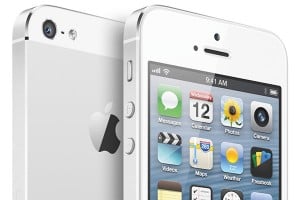 Apple's iPhone commands a heavy subsidy to arrive in pockets for as little as $200 with a two-year contract for the latest and greatest model. The Cupertino, California company has been known to charge premium prices for a premium experience, paying careful attention to build quality, software and interface experiences, and providing a largely un-matched post-sales experience through its retail networks and Genius Bar.
And though sales of the iPhone jumped dramatically with the iPhone 3G, which was the first model that was offered with subsidy in the U.S. market, Apple had commanded enough people to pull out their wallets when the original iPhone debuted in the summer of 2007. Largely an unproven platform, Apple's unibody aluminum smartphone with its sleek design won over the hearts of early adopters, who paid full retail price and were willing to commit to an AT&T contract for the privilege of ownership. Apple itself had tried to be the 'un-carrier' leader for its time, but then the lucrative subsidies and promise of more market share made the company change course for a more traditional model.
Androids
When it comes to Android handsets, and especially the flagship models, the 'un-carrier' era may have the most impact on Android sales. When you have a $600 or $700 Android flagship smartphone that gets priced at $200 with a contract, it made sense for consumers to try Android. Yet, after a few months, the same $600 smartphone could get discounted to $100 with a contract, and deals could be had where some flagships–like today's hot Galaxy S3–costs as littl as $50 with a contract. The subsidies applied to Android hardware is often times in excess of the subsidies applied to Apple's.
For the majority of American consumers who may not be as tech-forward, or care about power user scenarios or open source platform benefits, having the huge subsidies is a big lure. Without the subsidies, can Android flagships woo American customers? Factor in the fact that both Android and iPhone flagships will cost about the same now, but that Apple's handsets generally command a slight premium when resold used, it makes more sense to buy an iPhone for the majority of consumers who need a solid smartphone and don't care about an S-Pen or eye-tracking technologies.
Upgrade Cycles
There is a potential for upgrades to slow. With a new every two year plan for most consumers, spending on average $100 per year for a flagship smartphone wasn't too bad, but knowing you're now spending $600 or $700 for that same flagship for device whenever you need or want a new one may cause many to rethink upgrades. This may have a bigger impact on Android than it will for Apple.
There are quite a few loyal Apple iPhone customers who are willing to upgrade their handsets every year, or before their contract requirement is up. This means that those customers will pay the full $600 or $700 retail price every alternating year. The remaining alternating years they would pay the contract price of $200 with a two-year agreement. And despite the high cost of ownership, those customers are willing to upgrade.
On the other hand, faithful Android customers who look to have the greatest and latest turn to Google's more affordable Nexus brand for an unlocked experience. Customers who buy into the flagships tend to wait for their contract period to be over before upgrading to the next flagship. There are of course outliers, but those are fewer than the outliers in Apple's camp at the high-end of the segment.
Entry Level
Android's biggest win may be with the entry level market where Apple doesn't really have a product in the space. Sure, Apple is selling one- and two year-old phones at lower price points, but when Samsung promises to deliver a low-end 4G LTE smartphone without a contract to India for under $200 without a contract, Samsung bests Apple's two year-old smartphone prices. For entry-level customers, Android will have the biggest win with lower starting prices.
Windows Phone and BlackBerry
Without subsidies, Windows Phone and BlackBerry may not be impacted as much as Android. Those today who choose these platforms do so for the unique attributes of either. For Windows Phone, it's about the unique UI and BlackBerry loyalists turn to security. I doubt there will be much change with these platforms, but when price is an issue, Nokia may stand to be a big winner should Windows Phone take off as the company is doing well in the low-end Windows Phone game as it is garnering market and mind share at the high-end. RIM will still need to prove its value proposition to consumers for its BlackBerry 10 platform, especially at the flagship level.
Un-carrier May Be a Test Bed for Apple for iTV
When full costs are involved, Apple may be testing how consumers will react to premium pricing by looking at the changing subsidy model. . The company has been rumored to be working on a self-branded HDTV unit. Given Apple's name, the company's history for choosing premium designs and materials, and the price premium for the user experience, an Apple TV may be an expensive purchase.
In a recent survey, 69 percent of consumers polled say they would consider an Apple TV, but that doesn't translate into sales. Only 15 percent said they would be comfortable buying Apple's HDTV compared to 39 percent for Sony. And given how consumers react to higher smartphone prices, this may give Apple an indicator of how to price its HDTV to generate high profit levels–as the company always seeks to do with its products–while growing its market share.

As an Amazon Associate I earn from qualifying purchases.