I have never owned a single product from Asus. Not a  Eee Pad Transformer Prime. Not an Eee Pad Transformer. Not a monitor. Not a motherboard. Nothing. And the funny thing is, I absolutely love them – at least from a customer standpoint. The way they treat their customers honestly makes me wish that my office was filled with a bunch of stuff from Asus.
I'm not kidding.
Before I get to what triggered this, let me heap a little praise where praise is due.
Most manufacturers out there love to stay silent when it comes to bootloaders and Android updates. As a person who covers this stuff for a living, not a day goes by when I see people pleading for information, or change, only to have those pleas fall on deaf ears.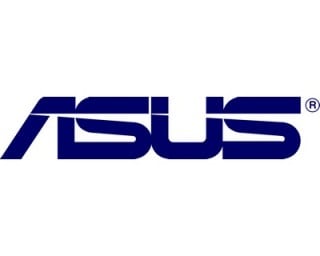 Or worse, some vague PR statement that ends up as a blog post which ignites the flames even more.
Asus is the complete opposite of most manufacturers in that it doesn't mess around with its customers. It tells it like it is. For instance, when it got called out for locking the bootloader on the Eee Pad Transformer Prime, it immediately responded to its customers and promised to unlock it with a tool in the future. And then, on top of that, it announced a specific date for the Android 4.0 Ice Cream Sandwich roll out.
If you have ever owned an Android device, you'd know that most companies don't announce release dates ahead of time. This isn't the first time that Asus has been this candid. It seems to always be. It's like, gasp, it wants to keep its customers in the loop.
Shocking, I know.
That kind of communication was one of the things I want to see from the mobile space in 2012. Companies could learn a lot from taking a look at how Asus treats its customers.
In addition, instead of denying it like some carriers and companies often do, Asus acknowledged that there was a GPS issue with the Eee Pad Transformer. And instead of ignoring it, it decided to fix it.
An update that has greatly improved the GPS on the device rolled out today as a matter of fact.
Again, you just don't get this kind of support from other companies.
I have almost written this post somewhere around 10 times in the past, including earlier today, but it wasn't until I saw a post on the XDA-forums from, guess who, Asus, that finally pushed me to do so.
Asus'  Technical Marketing Manager Gary Key went into the XDA-forums, a place renowned for its software development for Android, and laid out a bunch of fixes of common problems that Eee Pad Transformer Prime users have been facing.
Just in case you own one, here they are:
1. WiFi and BT turned on and active.
a. Stream a media source via WiFi for playback to a BT device (headphones, speakers, etc) and the signal degrades to the point where the streaming source stops and requires a reset to the BT device. This is the most common problem reported although using several BT devices (keyboard, mouse, headset) and using the Internet Browser to simply view media content has also been reported as a problem when using BT input devices.

1. System will not auto or manual update to the latest firmware or image.
a. Go to Settings, Backup and Reset, start a Factory Data Reset. Please do this and after the reset let the unit remain active (settings, display, sleep, always on) for 15 minutes with a WiFi connection active so the system can sync with the ASUS servers. Hopefully the system will see the update, if not please go to settings, About Tablet, and then double tap on System Firmware Update please. If that does not work, please PM the serial number of your unit.

Random Lockups after ICS update

1. System might randomly lockup or generate a blind screen effect after the ICS update. I have received a few reported cases matching this behavior and we will be in contact with most of you in the near future.
a. If we do not contact you directly, it does not mean we are not working on this problem. I have read all the messages and randomly selected a couple of users for further contact. We will have a fix for this problem shortly.
Key obviously did not have to do this, but he did, and Eee Pad Transformer Prime owners and really, all of us, are better for it. It's not often that companies take the time to do this unless they are absolutely forced to.
Need some evidence?
XDA provides it:
To give you some history, we've tried working with HTC, Samsung, and Sony Ericsson in the past, but always ended up at a dead-end. The companies have a strange stance towards XDA: the more technical people at the companies see value in our community and what the developers do, but at the same time, executives are scared to do anything with us because we void warranties and all that stuff.
I'm not sure if I will buy any Asus products in the future but I do know one thing.
I wish more companies treated their customers like Asus.

As an Amazon Associate I earn from qualifying purchases.