This Isn't the Google Nexus Tablet, Is It?
We have been waiting for an image of Google's rumored Nexus tablet and today an image has surfaced depicting a device that is being dubbed the Galaxy Nexus tablet. The device doesn't carry any manufacturer branding and the image also includes an extremely bare bones version of Android 4.0 Ice Cream Sandwich, Google's latest and greatest mobile software.
The image, first dug up by Pocketnow, appears to show a tablet that looks to be much bigger than the rumored 7-inch Nexus tablet that is reportedly being developed by Asus. It appears to be closer to 10-inches.
Asus is rumored to have scrapped its 7-inch Eee Pad MeMO in favor of developing the tablet for Google.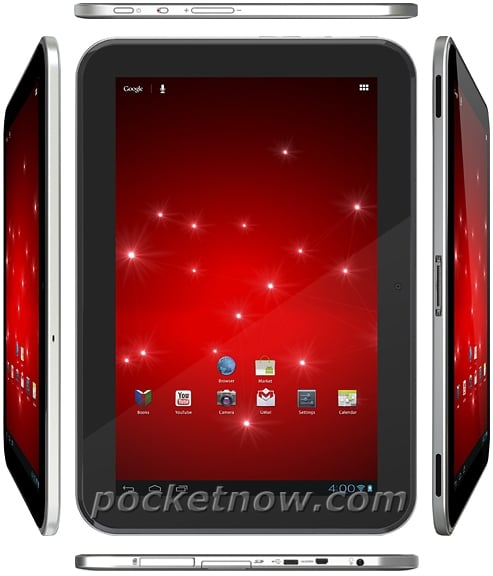 There also appears to be a microSD card slot on board. If you recall, the Samsung Galaxy Nexus, Google's currently Nexus smartphone, does not have a microSD card slot. The Galaxy Nexus' predecessor, the Nexus S, did not have a microSD card slot either.
The device also has the Android Market on board instead of the Google Play Store but that could just mean that this is an older render.
So right now, there isn't much in support of this being the Nexus tablet for Google.
The report calls it the Galaxy Nexus tablet and 'Galaxy' is a brand that is developed by Samsung. It's certainly possible that this could be the Samsung Nexus tablet that we heard about in an earlier report in regards to Google's rumored online tablet store.
So it's possible that this is Samsung's next tablet, but it's hard to say whether this is a Google branded tablet.
What do you think?

This article may contain affiliate links. Click here for more details.