Tim Cook Not Sure About Apple's Tablet Marketshare
During a presentation at the Goldman Sachs Technology conference Tim Cook claimed he couldn't talk about Apple's tablet market share. Why? Because Apple is the only company that reports what it sells.
Curing his talk Cook pointed out that Apple sold more iPads last quarter than HP, the world's largest PC manufacturer, sold PCs. HP sold 15 million PCs last quarter, while Apple sold 15.5 million iPads in the same quarter.
Apple's CEO said he couldn't know how well the iPad is faring against Android tablets because other manufacturers won't announce firm numbers. Cook said that users bought twice as many iPads as Android devices on Black Friday 2012, but beyond that he doesn't precisely know the numbers.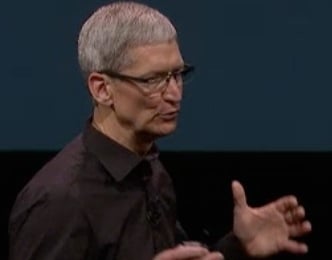 Tim Cook said the iPad draws users because of its overall experience, saying "If you look at what we bring there, we worked on our experience. Over 300,000 apps take advantage of the canvas that is iPad. Other guys only have a few hundred. We have a big lead in this area."
While he doesn't know the exact market share, Cook mentioned that Apple sells a lot of iPads in all "key markets." He also pointed out that some data shows iPad owners simply use their tablets more than Android tablet owners. Cook claims this is because the iPad in a superior device to Android tablets.
There is data that shows the iPad leads the tablet market in terms of web usage. The latest study shows the iPad has a huge lead, with usage share at about 90 percent. The closest competitor to the iPad is the Amazon Kindle Fire line, which only had a usage share in the single digits in the study.
For now Apple remains the dominant company in the tablet company, though it's not for lack of trying by its competitors. Many users just seem to prefer the iPad or iPad mini to devices like the Kindle Fire or Nexus 7

This article may contain affiliate links. Click here for more details.