Time Warner Cable Android App Brings Live TV To Android 4.0
Time Warner Cable's TWC TV app has been available in the Google Play Store for a long time, but has never been able to offer live TV streams. Today TWC updated the app to version 2.0 which brings live TV streams to Android devices running Android 4.0 Ice Cream Sandwich.
According to TWC Untangled, the new version of the TWC TV app offers the same DVR functionality as the old app on all phones. The app will still work on all devices, but on non-rooted phones running Android 4.0 it also supports live TV streaming.
Read Tablets Are a TV Watchers' Best Friend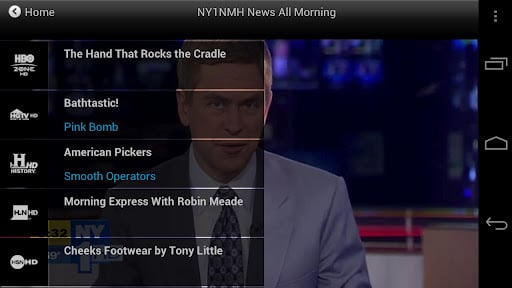 Rooted Android phones cannot access the TV live streams for security reasons. Android 4.0 is the first version of Android that offers the secure environment the cable company needed to stream its partners' programming. Rooted phones don't necessarily offer the same security features.
Time Warner Cable's iOS app has a similar limitations on jailbroken devices. Rooted and jailbroken devices mean users can theoretically record the live streams on their device, which TV stations don't want.
Sadly, some Android users don't understand TWC's reason for blocking rooted devices from watching live streams. The Google Play Store page for the app has more than 500 one-star reviews from users. Many of those users are upset because they can't watch TV on rooted devices.
Other users are upset that they can't watch TV on their phone because they don't have ICS, which is understandable, but there's nothing either TWC or the users can do to fix that issue. Users just have to wait for manufacturers to update their devices, which may take some time.
If you download the app and run into problems, its recommended that you uninstall the app and reinstall it. According to Time Warner Cable that should fix any issues of the app crashing or not loading.

As an Amazon Associate I earn from qualifying purchases.