Time Warner Cable Finally Working On Android App
Over on the Time Warner Untangled blog, the cable company announced that they're in the process of developing a version of the TWCable app for Android tablets. Citing the popularity of the existing iPad app and the mountains of customers asking when an Android version would come out, blogger Jeff Simmermon threw the droid faithful a bone by giving a tentative release date of November.
What's frustrating is that the first release will not include live TV streaming. Like the iPad version, users will have the ability to control the set-top box, browse an interactive programming guide, and control the DVR. But TV streaming is coming… sometime in 2012.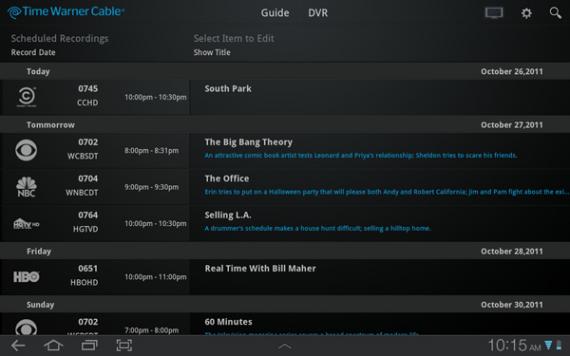 Apparently streaming is tied to the release of Ice Cream Sandwich on tablets. If you've been drooling over the ASUS Transformer Prime you know that this isn't happening at the same time it'll be available on phones. Time Warner says that customers should expect to see streaming in the first few months of next year.
If that seems like a long wait, it is. Like I said, they threw people a bone with this post. And it'll probably slow the number of queries about whether there will be an Android app and when. I suspect they wouldn't be releasing the non-streaming version of the app except to be able to say they have one so the customer base will stop complaining.
While controlling your DVR with a tablet is cool and all, it hardly seems worth downloading without the streaming part.

As an Amazon Associate I earn from qualifying purchases.