Tony Hawk Pro Skater 5: 5 Things to Know
A Tony Hawk Pro Skater 5 release date wasn't something that most gamers expected to be discussing this calendar year or even last. Having rode the wave of sports titles coming to video game consoles early last decade, Tony Hawk Pro Skater spawned a new generation of skate culture. As quickly as it came, the series went. Ill-conceived gimmicks ruined the name of the franchise. So bad was the damage that it was easier for publisher Activision to just stop making new games in the series than it was to try and redeem itself with a release.
Judging by what we've seen of it, Tony Hawk Pro Skater 5 is a back-to-basics effort for the series. Forget the gimmicky virtual skateboard or the over-the-top marketing efforts. You pick a character who has skills that you like. You take that character and you pull off as many tricks and challenges as you possibly can. Here's what we know about Tony Hawk Pro Skater 5 already, and what you can expect from the game when it launches.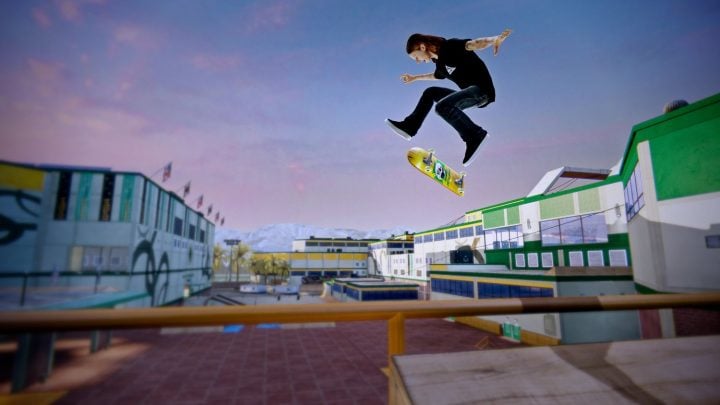 The Tony Hawk Pro Skater 5 Release Date Is In September
The Tony Hawk Pro Skater 5 release date is set for September 29th. Featuring both single player and multiplayer, the game goes back to the basics. Next-generation versions of Tony Hawk Pro Skater 5 will feature pre-game lobbies to skate with friends, challenges, and more than a few people to skate as if you're not a fan of Tony Hawk himself.
There'll be Tony Hawk Pro Skater 5 releases for all the major consoles from the past decade. Being available on the Xbox One, Xbox 360, PS3 and PS4 means that users won't have to upgrade their console to play the game, necessarily. That requires a qualifier as Activision revealed this week that it is focusing primarily on the Xbox One and PS4 versions rather than providing true platform parody. The September 29th Tony Hawk Pro Skater 5 release date is only for gamers purchasing the title on Xbox One and PS4. It turns out that last-generation versions will launch later in the year.
Joining Tony Hawk in this game will be Nyjah Juston, Aaron Homoki, Leticia Bufoni, Lizzie Armanto, Riley Hawk, Chris Cole, Ishod Wair, David Gonzalex and Andrew Reynolds.
Don't Buy on PS3 and Xbox 360 If You Like Online Play
It's completely ok to purchase Tony Hawk Pro Skater 5 on the Xbox 360 and PS3. If there aren't many games that you're into on the Xbox One or PS4, you shouldn't feel compelled to get a completely new system on a whim because of a single game. If you do, just know that you're getting only half of the full Tony Hawk Pro Skater 5 experience.
In a post on the PlayStation Blog, Activision and Robomodo revealed that Tony Hawk Pro Skater 5 for Xbox 360 and PS3 won't have any sort of multiplayer experience at all. Tony Hawk Pro Skater 5 buyers on newer systems get exclusive character skins and boards when they pre-order at GameStop.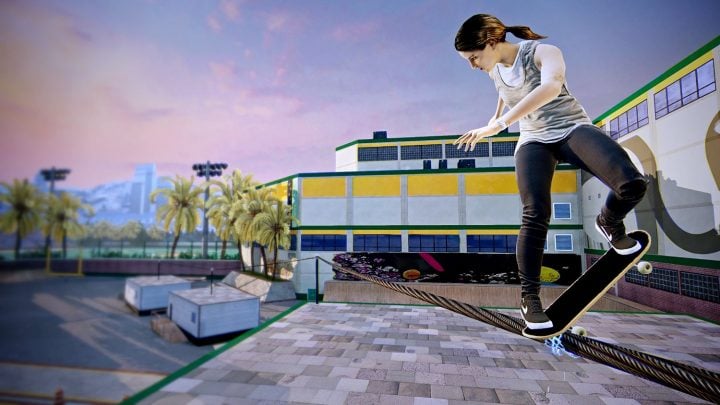 Called the Totally Rad 80's Pack, Xbox One owners get an 80s Tony Hawk Character Skin, 80's Inspired Birdhouse Board and Tony Hawk's Anti-Gravity Board. PS4 owners who purchase the game from GameStop get that pack plus Sackboy, Sweet Tooth and Rachet character heads for use in the game's customer skater creator.
Since there's no online play, the Xbox 360 and PS3 versions of Tony Hawk Pro Skater 5 will cost $39.99 when they arrive.
Game Modes
Tony Hawk Pro Skater 5 promises some pretty serious diversity when it comes to its different game modes.
If you're ready to just jump into Tony Hawk Pro Skater 5 and pull off as many tricks as you can from the past games in the series, that's something you can do. This year's title promises access to what Robomodo describes as the "classic" Tony Hawk Pro Skater experience. In particular, a description of the mode promises extended trick combinations.
Besides better graphics, the Xbox One and PS4 allow developers to create more expansive multiplayer experiences. Some games – like Halo 5 –  let up to 20 users play in one arena at a time. That's something we're just not going to see on older consoles. Tony Hawk Pro Skater 5 has an online multiplayer trick session that'll let up to 20 unique users pull off tricks at the same time. Parties are able to hangout in between multiplayer sessions and drop in and out of that multiplayer whenever they want.
Basic Game Play is Back
In Tony Hawk Pro Skater 5 you'll have missions that you need to complete, just like the first game in the series. Players have the option to do each of the missions on their own, or with friends on another console. Points for getting air, grinding, sticking a landing and overall creativity are still the focus.
Park Creator And Pro Creator Are Back Too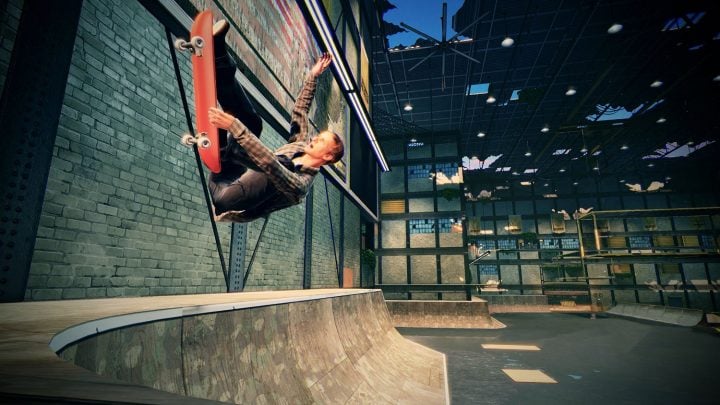 It's perfectly fine to want to play as this series' stars. There are ten total professional skaters included in the game, each iconic in his or her own style.
If you don't like any of the pro skaters in Tony Hawk Pro Skater 5 you can simply create your own. Using the original set as a template, characters can customize their own character with a board, outfit and their own special moves.
Users can then take that custom pro skater and practice at their own custom skate park. Built inside the game is a custom Park Creator that has over two-hundred different items for players to add to their custom park. Parks can be shared with other Tony Hawk Pro Skater 5 players over Xbox Live and PlayStation Network.
Tony Hawk Pro Skater 5 is available for pre-order now at GameStop and Amazon. Again, we don't yet know the release date for the Xbox 360 and PS3 versions of the game. Take that into consideration before you place your pre-order.

As an Amazon Associate I earn from qualifying purchases.