Top 10 Rumored Smartphones for 2013
Since the end of December, smartphones set for release in 2013 have already leaked out from under cover, showing their potential upcoming face to the world at large. Already, we've heard about several big name smartphones including the Galaxy S4, Galaxy Note 3 and iPhone 5S. Those are just the tip of the iceberg however. Here, we want to delve into the top smartphones that have already been rumored for 2013.
2012 was a very big year for the smartphone. We saw the first iPhone with a larger display. We saw the Galaxy S series propelled to new heights. We saw HTC its One Series of smartphones and we saw what could be the last of the Sanjay Jha era devices at Motorola in the Droid RAZR HD, Droid RAZR MAXX HD and Droid RAZR M.
Already, we have gotten a taste of what's to come in 2013 with rumors of next-generation devices popping up and next-generation devices getting launched, including the Sony Xperia Z, the company's first high-end smartphone for 2013.
While the Xperia Z is very official, other flagships remain partially behind the scenes ready to replace big names. Big names like the iPhone 5, Galaxy S3, Galaxy Note 2, HTC One X, Nokia Lumia 920, all of which dominated headlines in the year previous
Some of these devices are actually extremely close to launch while others remain very far off into the distance, just minor specs on the smartphone horizon. However all of them do have one thing in common. They have sprouted up in the rumor mill at some point and are rumored to be coming out at some point this year.
While companies have not confirmed any of these devices for launch in 2013, we feel that there is enough out there about them to assume that all of these devices will indeed be hitting shelves within the next 11 months or so.
These devices are the cream of the crop thus far in terms of what has been rumored so far for 2013.
(Note: Photos are of their predecessors.)
iPhone 5S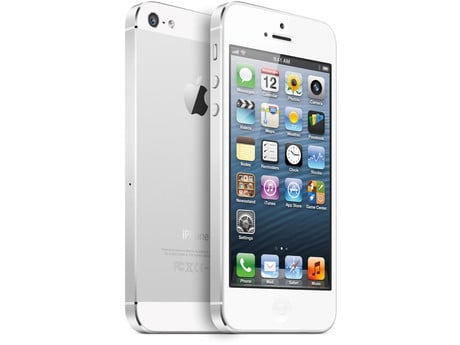 Back in September, Apple launched the iPhone 5 to great fan fare, so much so, that the device was tough to find until December. And while the device has been out for way less than a year, there are already rumors of a new iPhone, dubbed iPhone 5S or iPhone 6.
The iPhone 5S is rumored to employ the same design as the iPhone 5, though there are rumors that it could feature some upgraded specifications. Not surprising since the 'S' series of the iPhone always has improvements over the first model.
Rumored specs of the iPhone 5S included an IGZO display that could give the device more battery power, a faster processor, and an upgraded rear camera.
Thus far, rumors point to a summer release but it's certainly possible that Apple could wait the full year before releasing the device to the public.

As an Amazon Associate I earn from qualifying purchases.