Top 11 iOS 6 Features We Want on the iPhone 5
The iPhone 5 can't get here soon enough, but the software that powers the new iPhone is just as important as the hardware itself, and we can expect a look at it in just a few months.
iOS 6, the next version of the software that will come to the iPhone 4S and the new iPad, will likely be announced at WWDC between June 5th and June 11th, with a private developer iOS 6 beta release following shortly after.
Apple needs time to prepare iOS 6 for the iPhone 5 release date, and three months of testing is typically the length of time Apple needs to iron out bugs and prepare developers for the new iOS 6 features.
Read: iPhone 5 Release Date and Rumor Roundup
If all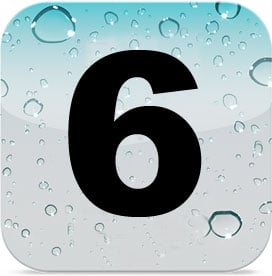 goes as expected, we should see an iPhone 5 release in October and a iOS 6 release date a few days before the new iPhone ships.
Unlike updates for Windows Phone and Android, Apple makes iOS updates and features available to all current generation iPhones and iPads on day one. We may see iOS 6 left off of the iPad 1 and the iPhone 3GS, both of which may not have the processing power needed for iOS 6 or all the iOS 6 features.
Apple typically introduces new iOS features at WWDC. Last year Apple introduced the Notification Center for iOS, Newsstand, Twitter integration, a better camera app, OT Software updates, iMessage and more.
iOS 6 Feature Wishlist
This year we expect Apple will announce new iOS 6 features, and want to share our iOS 6 feature wishlist.
Widgets
Widgets play a central role on Android phones, offering fast access to information, settings and controls, but on the iPhone there are only two widgets in the notification center. Now that I have a taste for instant access to  stocks and weather, I want more.
While it would be great to have widgets on the iPhone homescreen, I think the greater likelihood is a limited number of widgets in the Notification Center, installed by third-party apps like Tweetbot, calendar apps and quick dial bar for Google Voice.
If Apple includes widgets in the release of iOS 6, I think there will be limits to the number users can place in the Notification Center, which would make sense because there's not a lot of reason to scroll and scroll to see more widgets along with notifications.
Quick Access to Settings in Notification Center
Even more needed than widgets is a quick settings tool in the Notification center that makes it easy to quickly turn WiFi, Bluetooth and 4G LTE on and off. It is ridiculous to tap again and again just to get to the Bluetooth settings on the iPhone, or to toggle WiFi.
Android phones offer quick access to settings in the notification bar or as a homescreen widget and jailbroken phones offer this type of setting control. Apple has a track record for bringing the best iPhone jailbreak tweaks to the official iOS updates, so I'm hopeful that this will make it to iOS 6.
Facebook Integration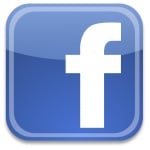 Apple built Twitter integration into iOS 5, making it simple to share photos, links and more right from the standard iOS apps, but there's no easy way to share a photo to Facebook without opening the app.
Because I can share a photo to Twitter right from the Photos app, I share more photos on Twitter than I do on Facebook. I would love to see Facebook Integration for sharing in iOS 6, including an option to share to both Facebook and Twitter with one tap.
Improved Contacts App
It would also be great to see the iPhone contacts app add images to the scrolling screen and a new grid layout at the top for most often called contacts.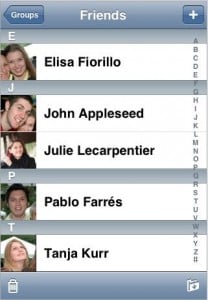 In order to fill in all the images, Apple could tie into Twitter and Facebook to pull down images that match the contacts already in the address book.
Easier Way to Clear Notifications
The current Notification Center is a huge improvement over earlier versions of iOS, but it needs some polish. The small X on the right side of notifications makes it hard to clear notifications while using the iPhone with one hand.
Instead of using the double tap to clear method, Apple could allow users to swipe left to right to clear single notifications and shake to clear all notifications.
Apple already uses shake to undo typing and swipe left to right to open notifications from the lockscreen, so this may not be too difficult to incorporate in iOS 6.
IM Support in Messages

Messages now allows users to send text, photo and video messages to other iPhone, iPad and Mac users with no extra fees, and the app even keeps the messages in sync across multiple devices.
The new Messages beta for Mac, which will be standard on OS X Mountain Lion, connects to AIM and Google Chat as well as other IM services.
I really want Messages to handle my Google Talk conversations, like it does on my Mac, so I could skip on a second program dedicated to IM.
Infinite Apps in Folders
Apple only allows users to put 12 apps in a folder on the iPhone, which means I need multiple apps for games or entertainment apps. I would like to see iOS 6 remove this limitation and allow for scrolling within app folders.
This is not a problem for most iPhone users, so it is unlikely that Apple will make this feature a priority.
Better Siri
iPhone 4S users either love or hate Siri. Siri is still in beta, and hopefully Apple will use iOS 6 to bring Siri out of beta with more features and better performance.
Siri takes longer to make calls and send texts for many users including my wife, and Siri fails more often than in the past, resulting in wasted time.
Read: 5 Features Siri Needs
In addition to performance improvements, I would like to use Siri to open apps and play specific playlists in Pandora or check sports scores.
Location Aware Sound Profiles
Hilarious ringtones and movie clip text alerts are great for hanging out with friends, but out-of-place at work. Changing custom ringtones and hilarious notifications for 9 hours a day is a pain, but Apple could use the geo-fencing already built into the Reminders App, to automatically switch ringers and alerts based on location.
The iPhone knows when I arrive at work and sets my ringer to a lighter tone since it usually sits on my desk. The iPhone knows when I go out for lunch and switches to a louder sound profile, but because it is before 5 PM the sounds are still neutral ringers.
Once I pull out of the parking lot my "Say what again" and LMFAO ringtones turn back on at full volume.
If I happen to swing past my grandparents house, the ringers know to switch to vibrate automatically and so on.
Run Multiple Apps on iPad Screen at Once
The iPad is a great productivity tool, especially when paired with a iPad keyboard case, but it would be better if I could use multiple apps on-screen at the same time. Imagine working on a paper or email while looking at a webpage or PDF for reference instead of jumping back and forth between apps.
Watch an iPad run four apps on-screen at the same time in this proof of concept video below.
File Manager
Apple isn't likely to add a file manager to iOS, but it would be great if users could at the very least download multimedia files from the web and bring them into iTunes and other video apps.
I recently purchased Jim Gaffigan's Mr. Universe on my iPad, but my only option for immediate playback was to stream it. A nice option, but I would prefer to download it directly to my iPad for offline playback like I could on an Android device.
Apple doesn't need to deliver full-scale file system access, but a little more control over files on the iPad and iPhone would be a welcome addition to iOS 6.
iPhone Gestures
The iPad allows users to control the multitasking bar with a four finger slide up gesture or switch apps with a four finger gesture for easier control and less home button wear and tear.
The iPhone's small screen makes gestures difficult, but if Apple releases a 4-inch iPhone 5, we could use 3-finger swipe up gesture to access the multitasking bar and more.
The Activator app for jailbroken iPhones allows users to tap in specific areas and slide in from the left or right to activate certain apps or settings.
—
What iOS 6 features do you want the most?

As an Amazon Associate I earn from qualifying purchases.