Top 5 Phones to Consider Before Buying the Galaxy Note 2 [July, 2014]
LG G Pro 2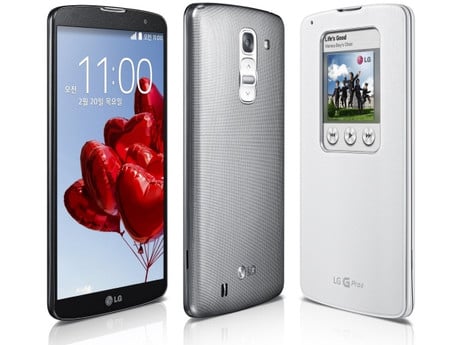 The LG G Pro 2 is essentially a larger version of the LG G2. The device doesn't have a big name like the LG G series or the Galaxy Note series but it's one of the best big screen smartphones on the market and a solid competitor to the Galaxy Note 2.
The LG G Pro 2 comes with a massive 5.9-inch 1080p display, a solid 13MP camera, good battery life, and 3GB of RAM that ensure a smooth gaming and multitasking experience. It also comes with LG's UI which is minimal compared to Samsung's UI found on the Galaxy Note 2. It does not come with an S Pen equivalent however.
It's much newer than the Galaxy Note 2 and it's a device that we would look at before diving in with the aging Samsung Galaxy Note 2.

This article may contain affiliate links. Click here for more details.