Top 5 Phones to Consider Before Buying the iPhone 5 [August, 2014]
The iPhone 5 is still an extremely solid smartphone and a device that consumers in the hunt should be taking a look at. However, before buying the iPhone 5 in this month, we highly recommend taking a look at these five top iPhone 5 competitors.
Apple's iPhone 5 is no longer on sale through the Apple Store but that doesn't mean that it's not longer on sale. The iPhone 5 is still on sale through various retailers, eBay and Amazon being two retailers that still offer the iPhone 5, and it's still a device that we think consumers should take a look at before buying their next smartphone.
The iPhone 5 iOS 7 update improved the device's performance, its hardware is still solid, and the device will be getting Apple's iOS 8 update in just a few short weeks. There is also a good chance that it will get iOS 9 though that remains unconfirmed. Point is, the iPhone 5 is still a device that's worth investigating almost a year after it was first released.
That said, there are some devices that we think consumers need to take a look at before committing to the Apple iPhone 5 for the short term or even for the long term.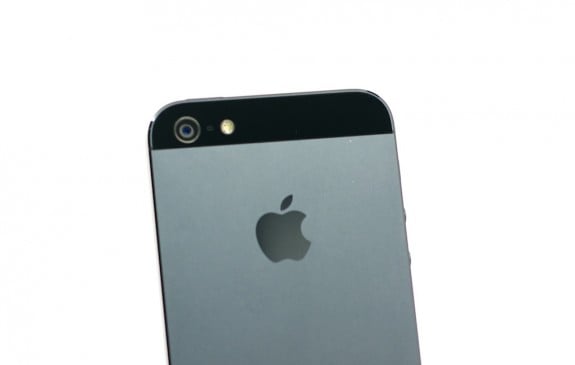 We are constantly bombarded with questions about which phones to buy. In particular, we're constantly asked about the phones consumers should weigh against the iPhone 5 before buying it. There are a number of different devices that we could recommend, the smartphone market is full of solid choices, but we want to narrow things down a bit and take a look at what we consider to be the top five.
These phones represent the devices that we'd recommend to friends and family. And while our list may differ from yours, these are the devices that Gotta Be Mobile editors have selected for recognition this month. We feel like the devices listed here deliver the best, all-around package for this month and this month alone.
That said, here are the top five smartphones to consider before buying the iPhone 5 in August.
iPhone 5s
The first device that you need to consider ahead of the iPhone 5 is the current iPhone flagship, the iPhone 5s. The iPhone 5s features the same design as the iPhone 5 and the same 4-inch Retina Display but it trumps the iPhone 5 in just about every other key area.
Apple's iPhone 5s comes with a better camera, an improved A7 64-bit processor with M7 co-processor, Touch ID for added security, and some software features that simply did not come to the iPhone 5. It's one of the best smartphones available and now that it's older, we're starting to see some solid deals emerge. Important, because you're probably looking at the iPhone 5 because of its price tag.
Do yourself a favor and rule this phone out before buying a smartphone that's nearly two years old. The iPhone 5s is a better phone and it's going to live a much longer life.

This article may contain affiliate links. Click here for more details.