Top 5 Phones to Consider Before Buying the Samsung Galaxy S3 [July, 2014]
The Samsung Galaxy S3 is now two years old but thanks to an Android 4.4.2 KitKat update and a cheap price tag, it remains an option for those unwilling to shell out cash for newer models. That said, we think there are some devices that you absolutely must consider before buying now two-year old Samsung Galaxy S3.
This summer, the Samsung Galaxy S3, the flagship that Samsung launched back in the summer of 2012, turned two years old. It seems like only yesterday that Samsung took the stage at its massive Unpacked launch event in London and announced its brand new flagship, a device that arrived with a compelling design and a number of other highly desirable features including a large 4.7-inch 720p display.
The Galaxy S3 is now two years old but the device remains an option thanks to an extremely solid price point, hardware that's managed to hold up over the years, and software updates that continue to push out. The device recently received the Android 4.4.2 KitKat update in the United States and in Canada. And while we don't recommend the device given its age, there are people out there that are still thinking about making the Galaxy S3 their next smartphone.
We are constantly bombarded with questions about which phones to buy. In particular, we're constantly asked about the phones consumers should weigh against the Samsung Galaxy S3. There are a number of different devices that we could recommend, the smartphone market is full of solid choices, but we want to narrow things down a bit and take a look at what we consider to be the top five.
These devices represent the devices that we'd recommend to friends and family. And while our list may differ from yours, these are the devices that Gotta Be Mobile editors have selected for recognition this month. We feel like the devices listed here deliver the best, all-around package for this month and this month alone.
That said, here are the top five smartphones to consider before buying the Samsung Galaxy S3.
Samsung Galaxy S5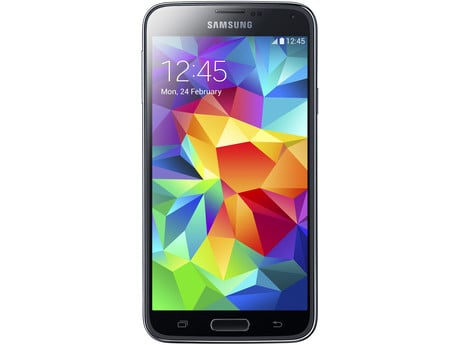 Without question, prospective Samsung Galaxy S3 buyers will first want to take a look at Samsung's current flagship, the Samsung Galaxy S5, before settling on a device that's more than two years old.
Samsung's current flagship offers some likeable features including a dust and water resistant design, tons of storage space, a fantastic camera, beautiful display, and more. It also offers some notable software changes including a new Ultra Power Saving mode that helps users conserve battery life.
We like the Galaxy S5 more than the Galaxy S4 because it's newer and almost as cheap. The Samsung Galaxy S5 is available for a fraction of its original cost through retailers like Amazon, making it worthy of your attention in the month of July.

This article may contain affiliate links. Click here for more details.