Top 5 Phones to Consider Before the iPhone 6 Release [August, 2014]
With an iPhone 6 release date now all but confirmed for next month, prospective buyers are starting to turn their attention to Apple's new iPhone release. With the iPhone 6 launch just weeks away, it's important for consumers to start doing their homework and here, we take a look at five phones to consider ahead of the new iPhone release.
Back in June, Apple announced its brand new iOS 8 update. Shortly after it was announced, the company put iOS 8 into the beta program and revealed plans to release the update sometime this fall. And because iOS updates always arrive with new iPhone hardware, the iOS 8 release all but confirmed the arrival of the new iPhone, a device that's been dubbed iPhone 6.
iPhone 6 rumors point to an exciting successor to the iPhone 5s and one that could come loaded with new features. Rumors point to two larger screen sizes, a brand new redesign, an upgraded camera, a new A8 processor, iOS 8, and more. The iPhone 6 is one of the year's most highly anticipated devices and consumers rightfully have their eyes on it.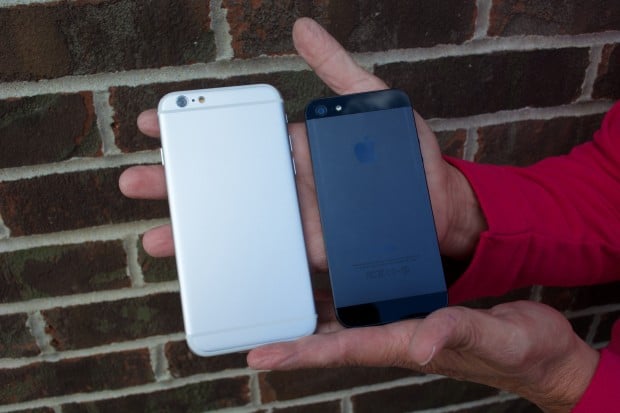 In the past week, iPhone 6 release rumors have firmed up to the point that we now expect an iPhone 6 launch on September 9th and an iPhone 6 release date in mid-September.
As we've pointed out, there are some compelling reasons to wait for the iPhone 6. And while consumers can just sit back and wait for Apple to release its new iPhone, we suggest doing some homework ahead of the iPhone 6 release to ensure that it goes as smoothly as possible. In particular, we highly recommend checking out the iPhone 6′s opposition as we get closer to launch day.
Here, we take a look at the devices we think you need to weigh ahead of the iPhone 6′s release. Some of you will probably walk out empty-handed, others may wind up with a brand new phone not called the iPhone 6.
iPhone 5s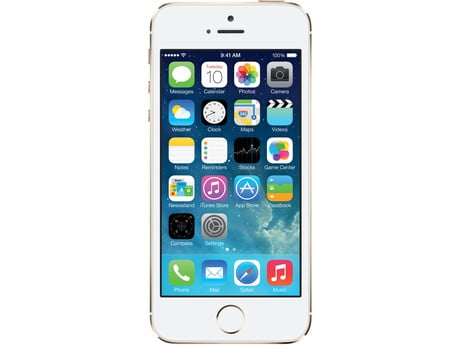 With the iPhone 6 release just weeks away, we're starting to see iPhone 5s deals emerge, deals that knock substantial amounts off the full price. The price drop certainly makes the iPhone 5s a worthy candidate for prospective iPhone 6 buyers but it also helps that the iPhone 5s is still a high quality smartphone.
The iPhone 5s remains one of the best smartphone options on the planet and it's a device that we still recommend to those looking for a brand new smartphone, regardless of the situation.
From its solid camera, to its sleek metal design, to its beautiful 4-inch Retina Display, the iPhone 5s packs a great all-around punch. It's not the iPhone 6 but it could be the next best thing. Those in the hunt for a new device would be wise to take a look at it, if only to rule it out ahead of an iPhone 6 purchase.

This article may contain affiliate links. Click here for more details.