Top 5 Smartphones to Consider Before Buying the iPhone 4s [May, 2014]
Nexus 5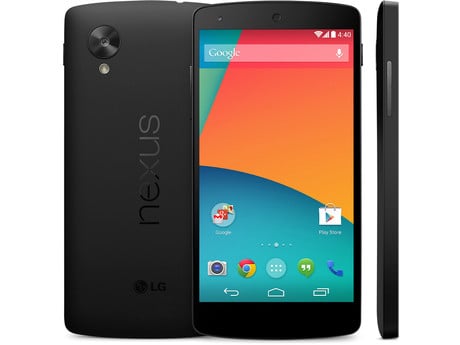 The Nexus 5 is one of the best Android smartphones on the market. It's also one of the cheapest unlocked smartphones that money can buy.
Google's Nexus lineup is well known for its affordable price points and the Nexus 5 continues that trend. It starts at $399 unlocked, a full $250 cheaper than the iPhone 5s which starts at $650 unlocked. Oh, and the iPhone 4s unlocked is actually $50 more than the Nexus 5. It checks in at $450.
The thing is, the Nexus 5 comes with all of the bells and whistles of a high-end Android smartphone. Full HD display, quad-core processor, solid camera with OIS, a durable black matter plastic design, and Android 4.4 KitKat. It's a device that's up there with the best of Android.
It's a device that we think iPhone 4s buyers will want to rule out before taking the plunge with an iPhone that's going on three years old.

This article may contain affiliate links. Click here for more details.