Top 5 Smartphones to Consider Before Buying the iPhone 4s [May, 2014]
Samsung Galaxy S4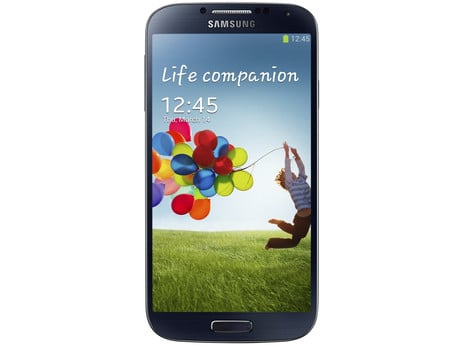 The Samsung Galaxy S4 may not be the company's current flagship, that title goes to the Galaxy S5, but we think that the Galaxy S4 is still a very solid options especially when you consider how cheap its price has gotten in the year since its arrival on shelves.
Samsung's Galaxy S4 has been overshadowed by the Galaxy S5 but the device is still very capable thanks to a full HD display, quad-core processor, 13MP camera, durable design, updated software, and more. The reason why we recommend the Galaxy S4 is that all of this comes at a fraction of its original $199.99 price point. Retailers like Amazon are practically giving the Galaxy S4 away.
It's a device that we think prospective iPhone 4s buyers would be wise to look at and potentially cross off the list before settling with Apple's iPhone.

This article may contain affiliate links. Click here for more details.