Top 5 Tablets to Consider Before Buying the Nexus 7 [July, 2014]
A year has passed since Google announced the Nexus 7 2013, a device that replaced the original Nexus 7 on the Google Play Store. And while Nexus 8 rumors continue to swirl, the Nexus 7 remains a viable option for those looking to snag a high quality Android tablet on the cheap. That said, there are some slates worth looking at before taking the plunge with Google's year old tablet.
In the weeks leading up to Google I/O 2013, we heard quite a bit of chatter regarding a successor to the popular Nexus 7 tablet that arrived the summer before. And while Google did not announce the Nexus 7 or its Android 4.3 Jelly Bean on stage at Google I/O, it did make good on those rumors just a few short days later at the tail end of July.
Since late July, the Nexus 7 has stood tall on the Google Play Store. And since Google killed off the Nexus 10, the Nexus 7 has been the only Nexus tablet available through Google's online portal. Thanks to solid hardware, newly updated software and a price tag that continues to dip at retailers outside of the Google Play Store, the Nexus 7 is still a tablet worth considering, even in the face of Nexus 8 rumors.
We are constantly bombarded with questions about which tablets to buy. In particular, we're constantly asked about the tablets consumers should weigh against the Nexus 7. There are a number of different devices that we could recommend, the smartphone market is full of solid choices, but we want to narrow things down a bit and take a look at what we consider to be the top five.
These tablets represent the slates that we'd recommend to friends and family. And while our list may differ from yours, these are the devices that Gotta Be Mobile editors have selected for recognition this month. We feel like the tablets listed here deliver the best, all-around package for this month and this month alone.
That said, here are the top five tablets to consider before buying the Nexus 7 2013.
iPad mini with Retina Display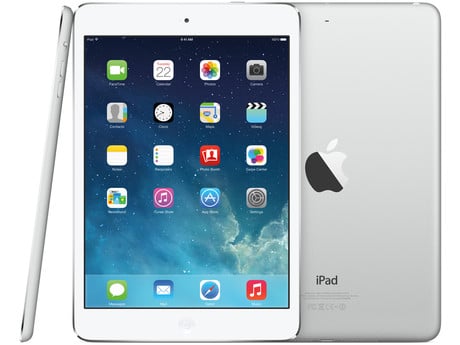 The iPad mini with Retina Display is arguably the Nexus 7's top competitor thanks to a slew of top notch features and excellent software support courtesy of Apple.
Apple's iPad mini with Retina Display is essentially a smaller version of Apple's iPad Air. Instead of a 9.7-inch display, it offers up a smaller 7.9-inch Retina Display with a more compact design. The smaller footprint makes the iPad mini with Retina a much easier device to take on-the-go.
Like the iPad Air, the iPad mini with Retina Display comes with an A7 64-bit processor, upgraded camera, and Apple's iOS 7 software. Some models also are capable of connecting to a 4G LTE network for extremely fast connections when Wi-Fi isn't available.
It's more expensive than the Nexus 7 but that's the price you have to pay if you want into Apple's ecosystem. Be sure to keep an eye out for deals, we've seen iPad mini deals start to sprout up as we head into the fall.

This article may contain affiliate links. Click here for more details.