Toshiba Announces AT300 Quad-Core Ice Cream Sandwich Tablet
Toshiba has announced a new tablet dubbed the AT300 which comes packed with Android 4.0 Ice Cream Sandwich and a Tegra 3 quad-core processor to boot.
The tablet is going to feature a 10.1-inch display with 1280 x 800 resolution which supports 10-finger multitouch. It packs NVIDIA's Tegra 3 quad-core processor, a 2 megapixel front-facing camera, a 5 megapixel rear camera and a design that measures in at just 8.95mm thick.
That's actually on par with several smartphones on the market including the Motorola Droid RAZR MAXX.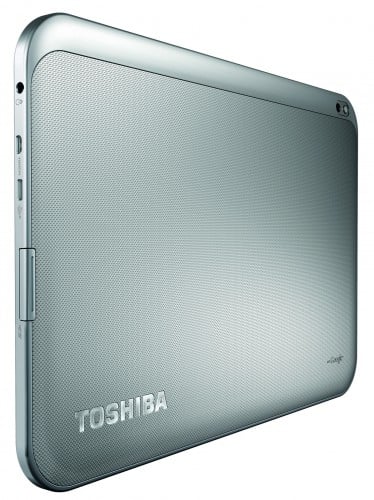 Read: Guide To Google Android 4.0 Ice Cream Sandwich.
It will also come with Bluetooth 3.0 support, 1GB of DDR3 RAM, and Toshiba will offer it in two different variants, a smaller 16GB model and a larger 32GB variant for those that need the extra space.
The Toshiba AT300 also has a microSD card slot that will allow for expanded memory should the on-board storage space not be enough.
As for battery life, Toshiba says it touts 10 hours of battery life which is the same amount of battery life found on Apple's new third-generation iPad. The company also says that it can last for 12 hours if certain conditions are met.
Fortunately, the AT300 will be arriving with Android 4.0 Ice Cream Sandwich out of the box which means users won't have to wait impatiently for the company to roll out an upgrade.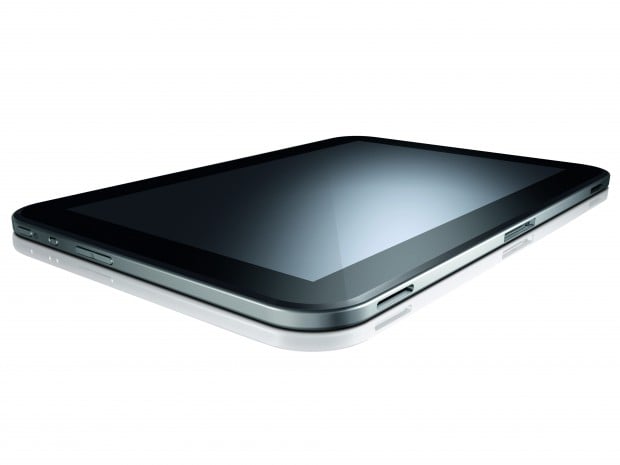 Toshiba at this point has not revealed when the Wi-Fi tablet will be hitting shelves. The company has said that it will be coming for an undetermined amount at some point during Q2 which leaves Toshiba a little more than a month to push the AT300 out to consumers.
We'll let you know when we hear about pricing and a release date.

As an Amazon Associate I earn from qualifying purchases.