Toshiba Announces Thrive 7" Tablet for December
Toshiba already has one Android tablet out on the market right now, a 10-inch device called the Toshiba Thrive, and now, it has announced plans to bring a 7-inch device called the Thrive 7" to market by December.
And while Toshiba was glad to share a good majority of the key specs of the device, it has failed to give the tablet a specific release date or any sort of pricing.
The Thrive 7" will feature an LED backlit display with 1280×800 resolution, a 5MP rear camera, a 2MP front-facing camera, a dual-core Tegra 2 processor, and it will have two storage options. 16GB and 32GB.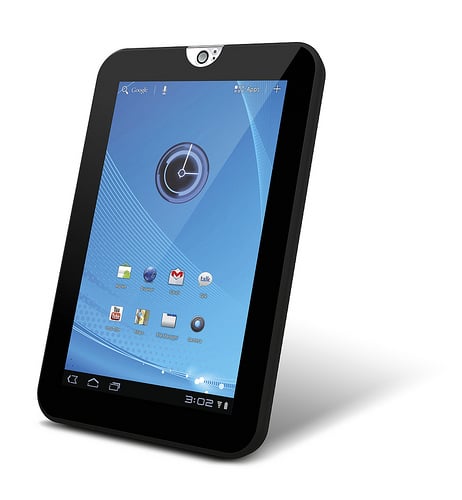 It will curiously run on Android Honeycomb 3.2 and not the upcoming Android Ice Cream Sandwich which is expected to make its debut at some point in October or November.
The Thrive 7" will weigh just 14.1 ounces, which puts it under a pound, and measures in at a mere 0.47mm thick. It also features a microSD, microHDMI, and miniUSB ports. It will also have both Wi-Fi and Bluetooth connectivity.
Looks like this holiday season is going to be filled with Android tablet options.