Toshiba Claims Its Tablet is Superior to Apple's iPad 2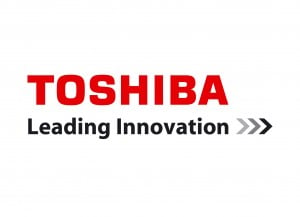 Toshiba's yet un-shipped tablet is better than the iPad 2 when it arrives, according to Toshiba Australia's general manager Rob Wilkinson.
Executives say that the tablet is expected to ship in May, about a month earlier than previously anticipated, and will go on sale through traditional PC channels rather than through carriers. The tablet will run on Android 3.0 Honeycomb and should be priced competitively against other tablets on the market at approximately $600.
How will the Toshiba tab beat the iPad 2? The company says that the device will be sporting a Tegra 2 dual-core CPU from NVIDIA and will come with more features thanks to the versatility of Google's mobile OS. The device will also offer more features than the iPad 2, including support for flash, superior cameras (a 5-megapixel rear camera and a 2-megapixel front camera), and more ports including a USB port and memory card support.
However, the device isn't without fault as Toshiba admitted it is slightly heavier than the thin iPad 2 to Smarthouse: "We believe that our device is superior to the Apple device, it may be a little heavier (773g) but it does have a lot of features that the iPad 2 does not have."
The nice feature about the Toshiba tablet that I saw at CES is the ability to up-convert video quality to create a richer, more vibrant picture on the 1280 X 800 16:10 aspect ratio display.
Toshiba's initial tablet foray, however, wasn't without problems. The Toshiba Folio 100 had suffered from software bugs and a high return rate forcing some retailers to suspend sales of the device temporarily when it debuted late last year.

As an Amazon Associate I earn from qualifying purchases.