Toshiba Excite X10 Tablet Hands-On Video
At CES 2012 tonight, we were able to get a quick-hands on with Toshiba's upcoming Excite X10 Android tablet which the company claims to be the lightest and thinnest tablet to ever hit the market. The company is planning to launch the Android Honeycomb powered tablet at some point in February with the 16GB model starting at $529.
For those that need more space on with the tablet, the 32GB model is going to be priced at $600.
The Toshiba Excite X10 tablet will be coming with a 10-inch display that features 1280×800 resolution with Gorilla Glass, which, we throughly enjoyed in the limited time that we spent with it.
In addition, the Excite X10 will feature Texas Instruments dual-core OMAP 4430 processor as well as all the bells and whistles you might expect from an Android tablet of this caliber.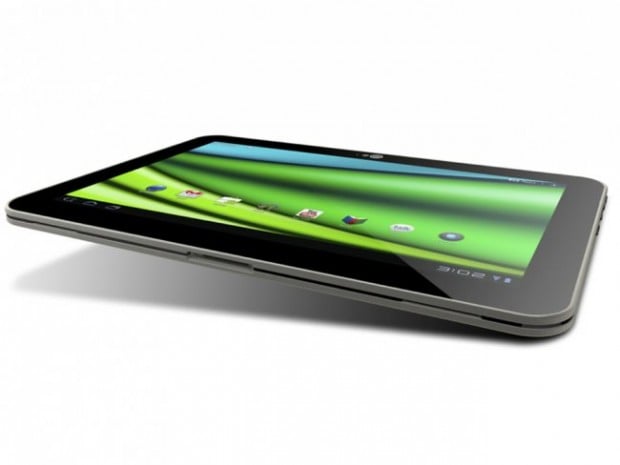 Things like microUSB, a HDMI port, and a microSD slot for storage expansion.
Toshiba told us that while the Excite X10 will be shipping with Android 3.2 Honeycomb, the slate will be upgraded to Android 4.0 Ice Cream Sandwich and we were told that that update would be going down at some point during the spring of this year.
No firm time table unfortunately.
While we came away fairly impressed with Toshiba's offering, especially by its form factor, it's too early to tell whether or not it will be able to separate itself from the rest of the Android tablet field, especially when a Tegra 3 quad-core tablet is already out on shelves.
We'll be sure to let you know for sure once February rolls around.

As an Amazon Associate I earn from qualifying purchases.