Toshiba Folio 100 Tablet/Slate Now Shipping in Europe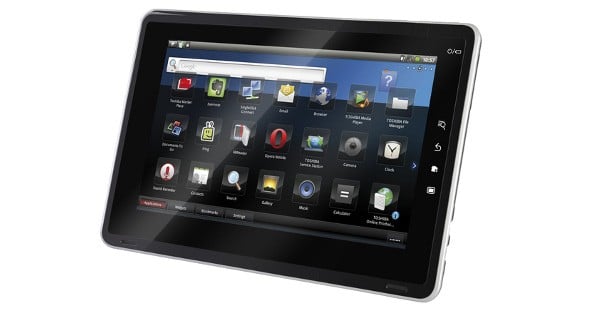 Toshiba's entry into the Android Tablet/Slate game is now shipping in Europe. The Folio 100 runs Android 2.2 and does have access to the Android Marketplace. Some rumors say it may never make it to the US. Out of the box it won't run FLASH, but there's a plug-in reportedly on the way for that. There's also talk (stress "talk") that the OS will be updated down the road as well.
Prices range from €399 to €529 depending on where you live and whether or not you want 3G on board. The 3G equipped models won't be shipping until after the New Year.
Folks who had their hands on pre-production models of the Folio 100 weren't all that impressed at that point, but things may have changed since then. We'll have to wait and see.