Toshiba Plans 2011 Tablets for Windows, Android, and Chrome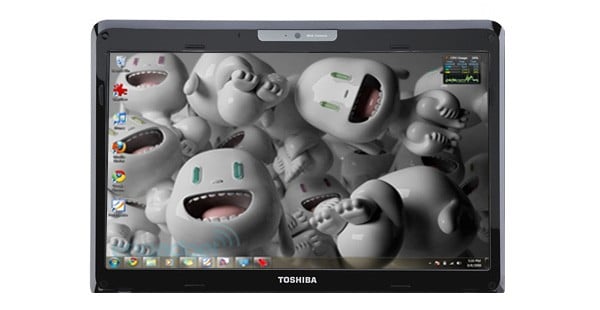 In the category of we'd rather not put all of eggs in one Tablet/Slate basket, comes word that Toshiba is planning to unveil three different Tablet/Slate flavors, one each for Windows, Android, and Chrome. Look for these to hit at CES 2011.
According to DigiTimes these aren't of the small variety, instead two will be of the 10 inch variety and one a whopping 11.6 inches. It all points to the fact that those trying to define the market still have a long way to go. You can't blame an OEM for hedging its bets in a world where no one knows how this is going to shake out. The Chrome entry surprises me a bit, (if that does come to pass) but perhaps we'll learn more about a Chrome OS today, when Google releases some news on that. Xavier is attending that announcement so hopefully he'll have some good observations to share later in the day or tomorrow.

As an Amazon Associate I earn from qualifying purchases.