Trade in Android for iPhone at a Local Apple Store
For the first ever, Apple is now accepting non-Apple devices in their trade-in program, including Android phones.
This means that if you want to switch to iPhone, you can go to an Apple Store and trade in your old Android device and get some cash for it that can be used to buy a new iPhone.
Apple's Reuse and Recycling Program hasn't yet updated its webpage to reflect the new changes, but individual Apple Retail Store pages have been updated to say that the company will accept an iPhone or iPad, or a "select smartphone from another manufacturer."
It doesn't say what specific phones are accepted, but AppleInsider says that some Android, BlackBerry, and Windows Phone devices are eligible, including some phones from manufacturers like Samsung, HTC, LG, Nokia, and Sony. More specifically, eight Sony models, 22 Samsung models (including the Note 4 and Galaxy S5), five Nokia models, four BlackBerry models, seven HTC models (including the One M8), and nine LG models, including the Nexus 5.
It's not said how much Apple will give you for trading in an old smartphone, but we're assuming it depends on the age and condition of the device. In any case, Apple will give you an Apple Store gift card in the amount of the trade-in.
Apple's trade-in program has been in place for a few years now, but this is the first time that the company is accepting non-Apple products to trade in for an iPhone.
There are many businesses dedicated to allowing users to trade in their used smartphones for quick cash, and even a lot of retailers and carrier stores are getting in on the action as well. If you don't want to hassle with selling your old device yourself, trade-in programs can save the day and make it easy to get rid of it. However, trade-in programs usually give you way less money than if you were to sell it yourself.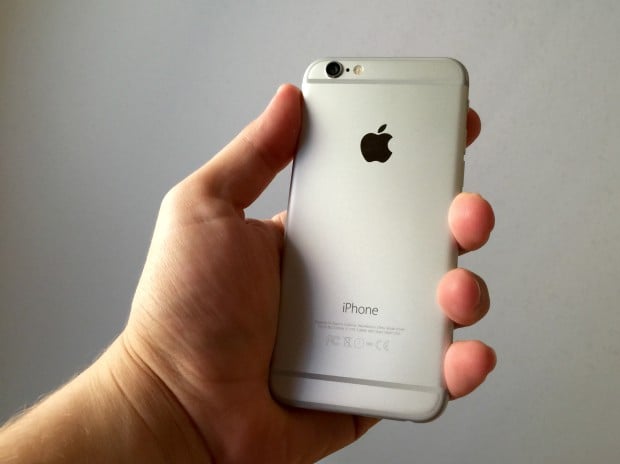 First, the idea behind trade-in programs is that they offer you cash for an old phone and then turn around and sell it to someone else. They need to make a profit from doing this, so they usually give you way less than what your old device is truly worth, that way they can make money when they sell it used to someone else for a decent price. This is usually why you can make more money from taking a little bit of extra time and selling it yourself. It could earn you way more money that would be worth the extra time.
Of course, trade-in programs exist for a reason, and they simply allow users to just get rid of their old stuff while getting some quick cash in return, especially if they don't want to take the time (or don't have the time) to list it on eBay or Craigslist, deal with the buyers, and then go to the post office to ship it away.
Companies like Gazelle make it really easy to trade-in an old smartphone, and it looks like Apple is slowly putting their foot into this market more and more in an effort to sell more iPhones to users who are thinking about switching to Apple's platform.