Triangulate On This Soft Keyboard
Having trouble hitting those keys on your touch tablet pc or smart phone? David Baker, a British inventor, aims to fix that with his "crocodile keyboard". He claims that users are more likely to hit the correct key because there is a lot more dead space around the keys than in traditional keyboards. Baker is trying to get his keyboard integrated into the iPhone.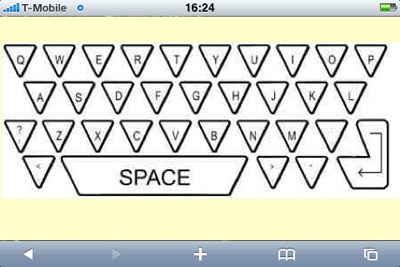 As an Amazon Associate I earn from qualifying purchases.