Review: Official Tumblr App For Android – Still Feels Half-Baked Despite Decent Update
Tumblr updated their official Android app yesterday with a new user interface, enhanced photo browsing and a section for the Tumblr radar. The app needed some freshening for sure, but the developers at the microblogging platform still seem clueless about how to make a good mobile experience.
Options that should be at your fingertips are hidden behind menus, the dashboard still essentially works like the desktop browser version, and some functionality is missing.
It's not unusual for the official app for a social network/blogging platform to feel lacking when compared to third-party creations. Still, the offerings are pretty slim for Tumblr users and it would be nice if the people behind the platform got behind their apps.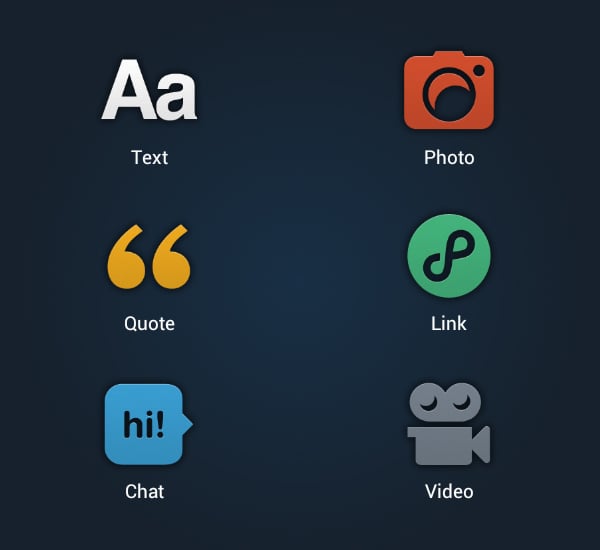 Pros
The new interface is nice and clean and keeps the buttons minimal so there's maximum space for the dashboard. Buttons along the top include Home (Dashboard), Radar, Profile, and Create Post. The create post screen is nice and icontastic, using the new artwork from the Tumblr website.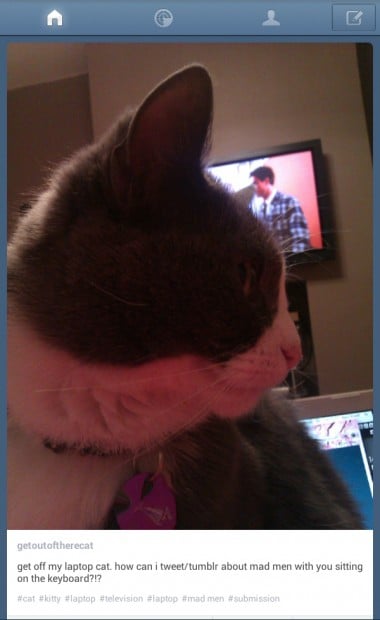 The new photo browsing is improved. You can now just scroll through the images on your dashboard if you desire.
Tumblr Radar presents interesting images from cool blogs in a simple, yet effective tile showcase. Great for discovery of new people.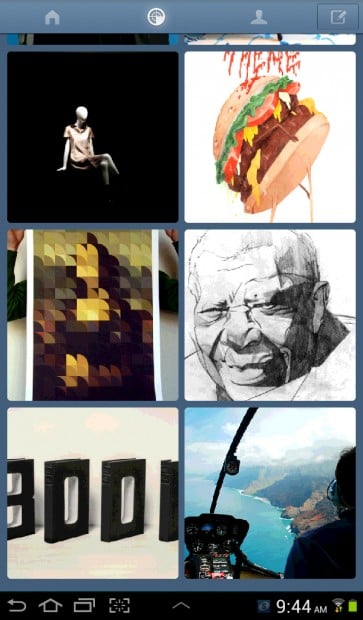 Cons
Despite claims that this version loads faster I still found the dashboard sluggish and images took far longer to load than they should. Animated GIFs also still don't load well.
Lack of tablet optimization. The app resizes itself well no matter what size screen, but on tablets this results in a lot of wasted space. It's obviously keyed for smartphone displays with the benefits of scaling up for tablets.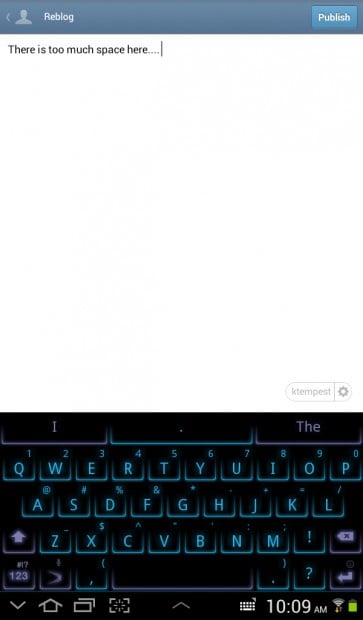 There's no way to zoom in or out on text. Neither pinch-to-zoom nor double tapping enlarges text.
Users can't click on or surf tags, which is how many users explore and discover new content. Given how much emphasis this gets on the website, it's surprising that they didn't include it.
Just as with the browser version there's no one-click reblogging option. This is especially annoying on the mobile version where the emphasis should be on quick, one-tap interaction.

On reblog and create post pages important options — such as which blog to post to, when to publish, tags, and whether to send to twitter — require an extra tap to access. These options should be available right on the screen, especially since there's nothing on this screen but space for you to write something.
Users still can't create photo posts with more than one image. For a social network with an emphasis on images, this is a confusing oversight.
Bottom Line
Despite a decent update, the official Tumblr app still feels like a half-baked effort by an amateur developer. Users who need their Tumblr fix should look to ShortBlogger (formerly Tumblelog) or Drumblr.
Hopefully this growing social network won't make the same mistake Facebook did with mobile (just look how FB is paying for that now…). Considering the poor experience on offer here, it wouldn't surprise me to find Tumblr is worse shape down the road.