Turntable.fm for Android Launches
Android users can finally be virtual DJs when they're on the go thanks to the new Turntable.fm Android app.
Turntable.fm, for those who don't know, is a music service where users are DJs in virtual clubs. Each room can have between one and five DJs, with about 200 listeners. DJs gain points as other users give their songs a thumbs-up, but risk their song being skipped if too many people give it a thumbs-down.
With more points users can upgrade their avatars, but otherwise the goal is simply for DJs to play music they love, and hopefully music that others will love as well. It's a fun service, and legal thanks to deals the service has with all the major music labels.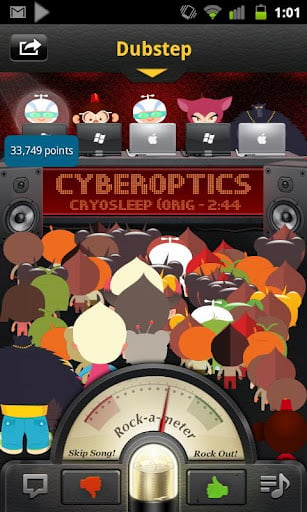 With the Android app, users have most of the functionality of the desktop version. The chat function is present in the app, though it seems buggy on some devices. The most notable lacking feature is the ability to open the current song in services like Spotify and Rdio. The only option is to buy the songs from Amazon MP3.
The Android app also lacks the ability to see previous songs that DJs played in a room. The feature is useful for potential DJs that want to get a feel for the room but it is only available in the desktop browser version of the service.
Turntable.fm is currently available in the Google Play Store and runs on any Android device running Android 2.2 or higher. There is also an iOS app available for virtual DJs that prefer the iPhone.

This article may contain affiliate links. Click here for more details.