Tweetbot Update Brings Offline Favorites and Read Later
Tweetbot, arguably the best Twitter client on iOS, received an update today, making it even better.
The version 2.4 update to Tweetbot brings along a number of new features, including the ability to favorite tweets and save links for later when offline. With the new update, favoriting a tweet or saving a link to read later while offline will queue the task, so users no longer have to worry about trying to remember the tweet or link they wanted to save. As the update says, it's a great feature for subway passengers and frequent flyers.
The new version of Tweetbot also adds a better mute filter. Now users can easily mute keywords, so they can easily avoid reading tweets about topics they don't care about. It's also great for avoiding spoilers of TV shows like Game of Thrones, as users can set the filters for any period of time. The mute filters also support regular expressions, and let users block mentions.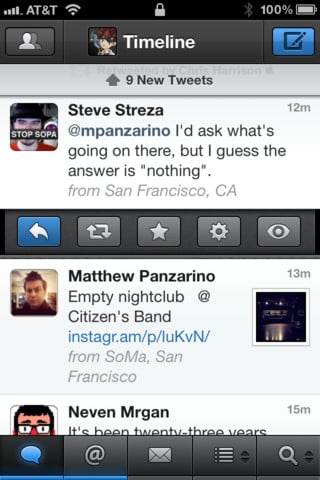 Other changes include Trends and People being moved to the "Browse" section, tap and hold photos for more options on the iPad version, smart quote support, an easier way to the change location of trends, and an option to change the location of nearby tweets.
The basic functions of Tweetbot haven't changed much in version 2.4. It's still the same great Twitter client, but the update won't change the minds of iOS users who don't like it. To us it's still the best option available on the iPhone, and this update makes it a bit more powerful.

As an Amazon Associate I earn from qualifying purchases.