Twitter's Jack Dorsey Backs Smartwatch Over Google Glass
Wearable computing–like smartwatches, smart eyewear with mounted displays, and sensors on clothing–is an emerging market that is predicted to explode over the next few years, so what device to buy and what to wear to maintain your geek chic? Twitter's  Jack Dorsey and Square co-founder is hedging his bet on the smartwatch category, which is rumored to be commercialized by LG, Samsung, Apple, and Microsoft, over the smart glasses category championed by Google.
"Glasses are very compelling, and I think it's an amazing technology," Mr. Dorsey said, "but I just can't imagine my mom wearing them right now. What is the value of Glass?"
Dorsey's comments comes just days after Internet and tech pundit Robert Scoble boldly declares that he never wants to take off his Google Glass unit, and subsequently uploaded an image of himself in the shower wearing Google's monocle.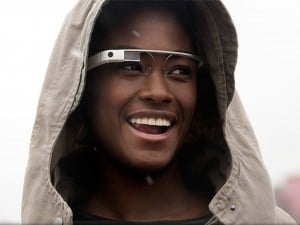 Brian Chen of The New York Times writes, "Mr. Dorsey said he fancied devices that wrap around the wrist, like smartwatches or exercise bands, because they felt more natural."
Dorsey doesn't seem to be dismissing Glass, but rather I think it's still a question of ease of use. Glass is still a radical idea that introduces a new computing paradigm as an always on gadget that's always worn that has the potential to capture voice, photos, and videos at any time. Consumers will not only need to be educated about how to use devices like Google Glass as well as the benefits of the platform, but they will also need to feel comfortable wearing these devices in public.
" I think it might be a 10-year answer, but not in the next five years," Dorsey says. "Maybe if they're in sunglasses or what not."
For now, though Dorsey says that devices that are worn like jewelry may be the answer, like wristbands such as Nike's Fuelband or Fitbit and Jawbone Up.
Google has also been rumored recently to be working on its own smartwatch idea.

As an Amazon Associate I earn from qualifying purchases.