Two 4G LTE Smartphones on Sale at Verizon
One of the phones has been out for a couple of months, the other, just a little over a month. Both are now on sale at Verizon Wireless. We are, of course, talking about the HTC Rezound which came out back in 2011 and the LG Spectrum, a phone that we saw get announced in January at CES 2012 in Las Vegas and officially hit shelves just a few weeks later.
Verizon is currently hosting a sale for both the HTC Rezound and LG Spectrum, dropping the prices of both to $100 for those willing to sign a new contract and those that are comfortable extending their contract.
Not a bad deal at all and certainly worth a look if you're in the market for a smartphone and you're not impressed by the Samsung Galaxy Nexus, Motorola Droid 4 or Motorola Droid RAZR MAXX.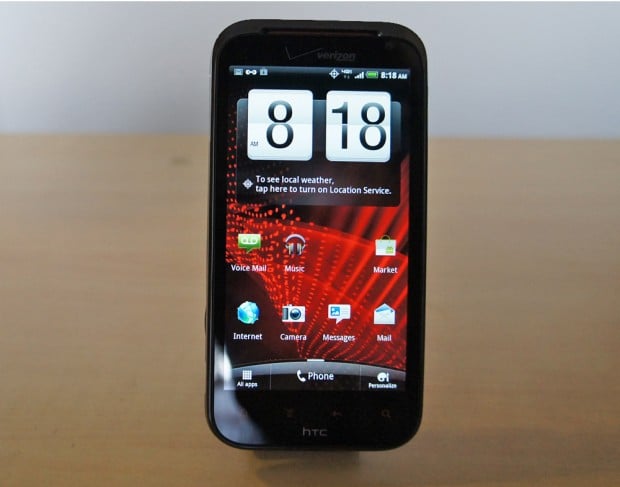 Starting with the HTC Rezound, it features a great design – albeit a bit bulky, a high-resolution 4.3-inch 720p display, 1.5GHz dual-core processor, Beats Audio, and a great camera. It also comes with a pair of Beats headphones at no extra cost.
(Read: HTC Rezound Review – Skip The Beats, Give Me The Phone.)
As for the LG Spectrum, it features a large 4.5-inch True IPS display and resolution of 1280×720, a 1.5GHz dual-core processor, 8MP rear camera, a 1.3 front-facing camera, and 16GB of storage space.
You can get a better look at the LG Spectrum in this hands-on video:
(Read: LG Spectrum First Impressions and Hands-On Video.)
Both phones currently feature Android 2.3 Gingerbread as their operating systems but HTC has confirmed the good news for the Rezound. It will be seeing Android 4.0 Ice Cream Sandwich in the months ahead.
As for the LG Spectrum, it too should see Android 4.0 at some point in the future although we still don't have an exact date for the roll out.
Before you take the plunge and buy one of these, keep this in mind. The Mobile World Congress is coming in just a few days and we should see a bunch of new devices get announced.
And guess what?
HTC and LG figure to be heavily involved in the announcements.
(Read: 4 HTC Smartphones That Could Launch in February.)
(Read: 4 LG Smartphones That Might Launch in February.)
So be sure to do your homework before you buy.