Two New myTouch Devices Headed to T-Mobile
It looks like the myTouch line for T-Mobile will see another manufacturer as two images of myTouch devices, made by Huawei, have surfaced today. This will make Huawei the third company to make a smartphone branded under the myTouch name joining HTC, who made the original devices, and LG, whose myTouch smartphones launched last year on T-Mobile's network.
Neither device has a name of yet but it appears that they will both be landing on the Magenta carrier sometime this spring, possibly at the end of May. They're also both expected to be extremely affordable devices, something that China-based Huawei is known for.
The specs the devices are still a little murky but we do know that they're likely going to be identical save for the physical keyboard that will come with one model.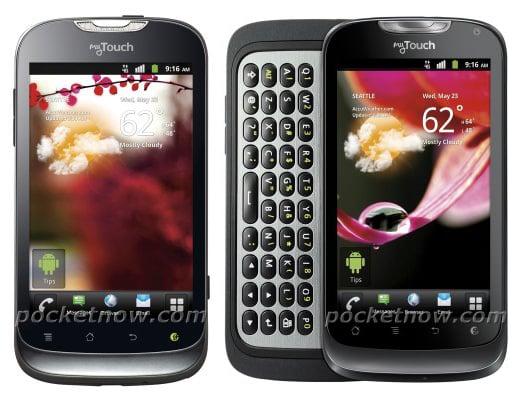 Read: 5 Smartphones to Look Out for in March.
They'll also come with a display packing WVGA resolution (480×800) and that likely means that the rest of the specifications won't be mind blowing either. They'll also both run Android 2.3 Gingerbread.
In other words, those looking for a beast of a smartphone will want to look elsewhere.
The fact that T-Mobile is letting Huawei develop myTouch-branded phones says something about the manufacturer. For Huawei, this is a huge breakthrough. The company has begun a major push for recognition outside of China with its flurry of announcements at CES and MWC being signs of that.
These two devices will follow the LG myTouch and LG myTouch Q which came out towards the end of 2011 and are now collecting cobwebs in bargain bins across the country.
Via: Pocketnow

As an Amazon Associate I earn from qualifying purchases.