U.S. Airlines: Talking and Flying? It Can Wait.
Despite the FCC moving to open up the discussion on whether or not airline passengers should be allowed to make in-flight calls, it looks like the issue may be a moot discussion with opposition from a number of airlines in the U.S.
Delta Airlines CEO Richard Anderson not only says that his company opposes the idea, but that "Delta will not allow cellular calls or internet-based voice communications onboard Delta or Delta Connection flights."
In the FCC vote, Chairman Tom Wheeler says that though the agency will hear arguments for the merits of whether or not allow in-flight calls, it will be up to the FAA and individual airlines on how to implement it and whether or not it will happen. The role of the FCC, according to Wheeler, is to determine whether or not in-flight calls are feasible and if allowing the change will be safe. In the past, it was argued that allowing phones to be used on a plane would cause radio interference with the flight equipment.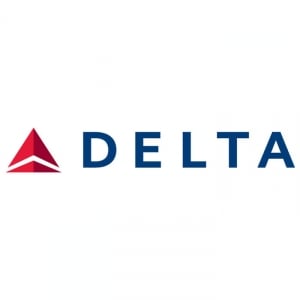 Even without a full FAA investigation on whether or not it should allow individual airlines to allow in-flight phone use, Anderson and rival airlines Southwest and Virgin America are speaking out against customers gabbing and flying at the same time according to a report published by CNET.
"A clear majority of customers who responded to a 2012 survey said they felt the ability to make voice calls onboard would detract from — not enhance — their experience," Anderson said. "Delta employees, particularly our in-flight crews, have told us definitively that they are not in favor of voice calls onboard."
Some international airlines are already allowing customers the ability to talk on the phone, though many American customers are questioning whether the practice will be a convenience or if it will cause disturbance. Fellow passengers may not want to listen in on other travelers' calls, and it would be hard not to given the tight quarters of an aircraft.
This news comes just after the FAA and various airlines have relaxed the use of personal electronics during all phases of flights. Now, electronics under two pounds can be used during take-offs and landings, a practice that was prohibited prior to the recent rule change.
That said, Delta said that it would like to accommodate other silent methods of communications, likely referring to texting and messaging. Southwest, for example, now has a WiFi plan that allows customers to freely surf the web on a flight as well as a more affordable $2 plan that only allows for iMessage transmissions for Apple customers with iPhone, iPod touch, or iPad hardware.

As an Amazon Associate I earn from qualifying purchases.