U.S. Cellular to Also Carry Motorola Xoom Tablet
The Motorola Xoom, the first Android 3.0 tablet, may see a debut on yet another U.S. carrier, US Cellular. Initially announced and released for Verizon Wireless with a 3G radio to be upgraded in the future to a 4G LTE radio, the CDMA tablet has been rumored to be coming to Sprint in a 4G WiMax variant as well as Cellular South as a WiFi-only model. Now, U.S. Cellular may be the next carrier to sport the tablet.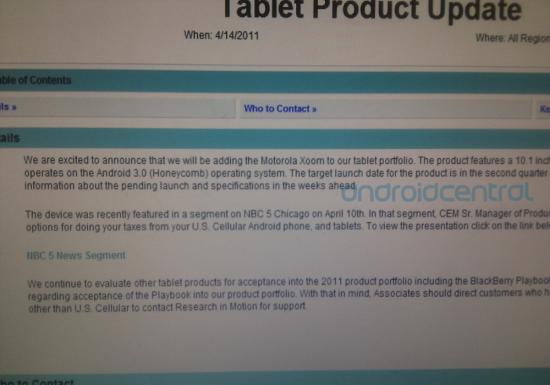 Previous rumors indicate that Sprint may initially offer the WiFi-only edition of the Xoom first, and then follow up that model with a 4G WiMax variant.
The speculated launch date for the US Cellular edition would be in the second quarter, according to Android Central. The device would probably be a 3G CDMA model for regional carrier US Cellular.

As an Amazon Associate I earn from qualifying purchases.