U.S. Department of Justice Seizes Android Piracy Websites
We've heard reports that piracy is a big problem for Android developers, and now it seems the U.S. government is doing its part to prevent it.
In a press release issued this morning the Department of Justice announced it took down three websites devoted to Android piracy: applanet.net, appbucket.net and snappzmarket.com. The operation also included the FBI, several U.S. attorneys, and help from the French and Dutch governments.
With the help of the foreign governments, the U.S. federal government was able to take the domains of the three websites. Without their help, the Department of Justice would of experienced trouble as the sites weren't all based in the U.S. To conduct the investigation, the FBI downloaded thousands of copies of copyrighted apps that would normally have a fee in official markets.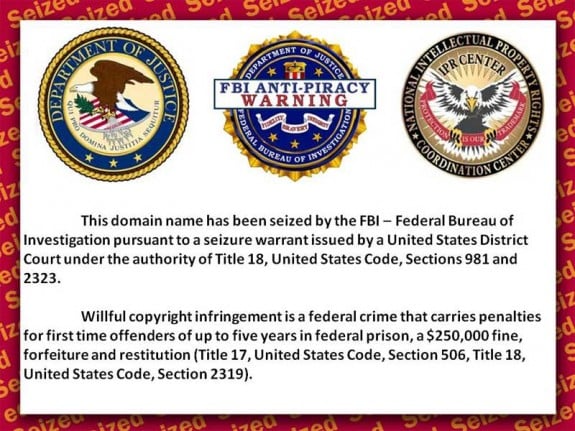 The U.S. government along with the partner governments searched and seized the servers for the websites to prove they engaged in copyright infringement. The organizations will "pursue those responsible for criminal charges if appropriate."
After piracy caused the high-profile shooter Dead Trigger to switch from a $0.99 app to a free-to-play app it's nice to see someone cracking down on app piracy. As noted in the press release, piracy costs developers a log of money.
We'd prefer if Google made it harder to pirate apps, but every little bit helps. If the barrier to pirate apps on Android was higher we might see fewer sites like these, or at least fewer people willing to go through the hassle of piracy.

As an Amazon Associate I earn from qualifying purchases.