U.S. Government Conflicted on the Storage of Location Data on Smartphone
The recent Senate hearing related to user privacy and tracking information related to smartphones yielded more questions and shows a more confused American government where technology and civil rights are concerned than gave answers. The hearing, called by U.S. Senator Al Franken, was to discuss what cell phone users' rights are and how that relates to recent scandals coming out of the iOS and Android camps where those devices were 'tracking' users without their knowledge, permission, or consent. However, Google and Apple have denied that they are tracking users.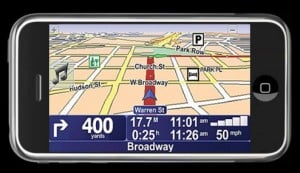 While the Senate appears to want to know the root behind the tracking debacle and hopefully deliver satisfactory results to the American public, the Department of Justice has other goals. Rather than scolding mobile carriers, manufacturers, and mobile OS-makers for tracking users without their knowledge, the DoJ is proposing regulation that would mandate carriers to record and maintain records of user locations for a period of two years!
The reason being is to use that information to crack down on crimes. "When this information is not stored, it may be impossible for law enforcement to collect essential evidence," says Deputy Assistant Attorney General Jason Weinstein.
On the other hand, the Federal Trade Commission is hoping that tracking would be more narrowly used. The FTC told Congress that the agency believes tracking should be used to provide a service or to complete a transaction.
That makes sense, right? If you're using a subscription-based mapping service, like TeleNav, one would expect that TeleNav would be tracking your data as you navigate along your route to provide the optimum path considering traffic information, missed turns, or incorrect navigation.
While the location and tracking issue was initially seen as a consumer and privacy issue, it seems that there are now other interested parties with different ideals and views, such as law enforcement, which may want access to that information.
Via: PC World

As an Amazon Associate I earn from qualifying purchases.