Ubuntu Aims to Take Linux Into Smartphone, Tablets.
Android, a Linux-based operating system designed for mobile, may be seeing more threat from the Linux camp soon. After Tizen, a project formerly known as MeeGo, Ubuntu, known for its desktop-based Linux implementation, will soon tackle the smartphone and tablet market and will compete against Android. The announcement is set for the Ubuntu Developer Summit where Canonical, the company behind the OS, will announce its intention to expand support to different computing form factors.
Prior to diving into mobile, in an interview prior to the official announcement with Steven Vaughan-Nicols of ZDNet, Canonical says that it hopes to create the most stable distribution of the Linux-based OS for home and business users. After that, the company will update the UI for Ubuntu, known as the Unity desktop interface, and then the company will head into the mobile computing space and create versions of the Linux OS for smartphones, tablets, and smart TVs in a similar direction that both Google and Apple are headed into.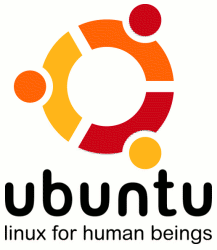 As computing has evolved over the years and focus has shifted from desktops and laptops to tablets and smartphones, Canonical CEO Mark Shuttleworth says that he is looking forward to embracing these different platforms: "So, we'll embrace the challenge of how to use Ubuntu on smartphones, tablets and smart-screens."
A specific timeline for when we may begin to see Ubuntu on a smartphone or tablet is unclear.
At this time, with a highly competitive mobile space with Apple and Google leading the race, and Research in Motion and Microsoft playing catch up, it's hard to see where Ubuntu may fit in. However, Shuttleworth refutes, "The device world is highly competitive and highly dynamic, while Android and iOS dominate handheld devices, disruptive elements could still establish themselves."
The company isn't saying that it will be directly porting its Unity UI to smartphones and tablets, but explains that it is looking to create a consistant user experience across various platforms, similar to how Microsoft is approaching the Metro UI with both its Windows 8 and Windows Phone 7 operating systems.
Prototype devices may not hit until next year, and a final release may not happen until 2014, according to Shuttleworth. The reason is that the company wants to get things right with the OS and UI. That said, Unity has been talking with partners and is looking to partner with ARM to deliver the final reference design.
With Google acquiring Motorola Mobility and potentially competing as well in the hardware space against traditional Android licensees, Ubuntu may offer hardware-makers a way to compete and differentiate.
At this time, still, it is too early to tell whether Ubuntu can join the competitive smartphone market in the U.S., but if it offers flexibility for customizations, a robust and powerful platform and strong capabilities, the platform can potentially do well in a fragmented smartphone market in Asia.

As an Amazon Associate I earn from qualifying purchases.