Ubuntu Gets Hacked On Google's Nexus 7 By Canonical
Maker of the Linux-based Ubuntu operating system has created a way to install the operating system on to the Google-branded Asus-made Nexus 7, which is shipped and sold with the Android operating system.
To get started, users will need to unlock the bootloader on the Nexus 7. The installation process to get Ubuntu to run on the Android-centric hardware is pretty easy and users should head over to Canonical's Wiki for details.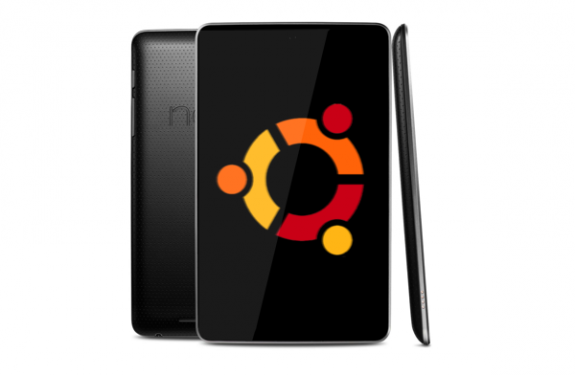 At this point, the installation appears to show off the early progress of getting Ubuntu to run on the Nexus 7. The OS doesn't come with the Unity UI that's designed for touchscreen environments and the aim of Canonical right now is to just port the OS to get the core of the operating system functional.
Canonical has touted of a singular Linux-based OS for smartphones, tablets, and desktops that work in a similar manner to Motorola's now defunct Webtop OS to get the experience to scale to larger screen sizes when docked or plugged into larger displays.
The next step would be for Canonical to refine the OS to work with multicore processors, optimize for battery life, and managing the memory and RAM. The aim of the project it seems is to get Ubuntu to scale anywhere between smartphones and tablets.
There had been concepts previously, such as those from NexPhone, with a goal of creating a hybrid computing environment with modular accessories and the ability to run Ubuntu and Android depending on the computing needs and environment. For instance, use your phone, and Android will power up, but dock it to a monitor and a keyboard at home and you will pull up the power of Ubuntu on the same device.
In the past, Ubuntu had been hacked to run on Samsung's Galaxy Tab tablet, and like the current project for the Nexus 7, Ubuntu was not hacked with the Unuity UI overlay on top to give it a mobile-centric experience.

As an Amazon Associate I earn from qualifying purchases.