Venue Pro Launch Problems: Dell Shows Inexperience with Mobile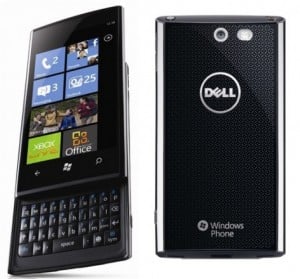 After having exited the PDA business with its Axim line, which at the time ran on Microsoft's Windows Mobile platform, Dell is returning to the mobile space now with converged devices running on both Android and Windows Phone 7. While the company has launched a few Android devices already, its launch of the highly coveted Dell Venue Pro isn't without problems and shows that Dell may need to fine tune its operations and pay a little more attention to details.
When the Venue Pro first launched as a Microsoft retail store exclusive on November 8th with other Windows Phone 7 devices, a few users had noticed that there were issues. First, some users had noticed that their retail units had batteries that were labeled "engineering sample," leading us to question if Dell had placed production units or engineering sample units into retail boxes that were destined for Microsoft's launch. Next, there were issues of WiFi connectivity problems, to which Dell was proactive and told users who had purchased defective units that they can return to Microsoft's stores to get new units.
Now that the new units have shipped to Microsoft's stores, it seems that the saga continues and Dell's problems do not end. With WiFi connectivity having been restored, it seems that users are now noticing that their SIM card isn't being read by their new Venue Pro units, which means that they can't connect to T-Mobile's mobile broadband nor can they place or receive phone calls. According to WPCentral, One user notes:
Popped my SIM card in there and was faced with a SIM card error message. Having lots of phones I figured the card was not seated and opened it up and reseated it. Well to make a long story short.. I tried three different SIM cards in two other units and none of them would take the card. –Dan S
Still, yet, other users are experiencing similar problems:
My brother's phone still works fine, but I rebooted my phone once and now my SIM won't be read. I've tried three different SIM cards and all won't read. –Arcarsenal

…same problem now that I have rebooted. The Sim can't be recognized anymore. –richlee111
We'll have to see how Dell responds to the latest issue with the SIM card error.
The company hasn't been successful with its mobile launches despite highly coveted devices. The Venue Pro is the only Windows Phone 7 thus far with a portrait-oriented keyboard, which can very well be targeted at enterprise customers looking at a BlackBerry alternative. Also, with its highly coveted Android smartphone-tablet hybrid, the Dell Streak, Dell had waited too long to launch that device and when it launched, it came with a stale version of the Android operating system; while most devices that were available at the time of the Streak's launch came with Android 2.1 or 2.2, the Dell Streak was launched with Android 1.6. U.S. Dell Streak owners are promised an upgrade to Android 2.2 on December 3.
In the future, hopefully Dell can improve on these mistakes as the company definitely has some strong hardware designs.
Via: WPCentral

As an Amazon Associate I earn from qualifying purchases.