Verizon 4G LTE Outage Continues, Restoring Coverage Market by Market [Update]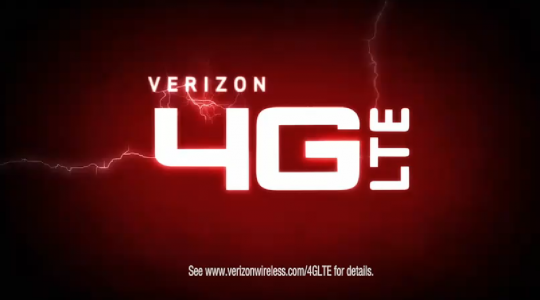 Verizon's speedy 4G LTE network has been at a standstill since late last night and is still down as of 8 PM eastern on April 27th. The current outage has also taken down 3G for many ThunderBolt users, even for people who do not live in a 4G area.
We first shared the news of the Verizon 4G LTE nationwide outage this morning and showed you how to force a 3G connection, assuming a fix would be completed by now, but Verizon is still at work trying to bring the 4G network back up.
In a statement released to Engadget, Verizon detailed the consequences of the outage and assures customers that they are working on it. Given that one of the downsides is the inability to activate 4G phones, Verizon will likely be working extra hard to bring the network online before the Droid Charge launches tomorrow.
Currently this outage is affecting the HTC ThunderBolt, the MiFi 4G and the Samsung 4G LTE Mobile  hotspot.
Verizon Wireless 4G LTE Outage Statement
We are aware of an issue with 4G LTE data connections and our network engineers are working to resolve this quickly. We have determined the cause of our issue and are working with our major vendors to restore connections.

* 4G LTE Smartphones will still be able to make calls.

* Customers are temporarily unable to activate any 4G LTE devices.

* Please note: Customers may experience a 1XRTT data connection during this time.

* After determining the cause of our 4G LTE network connection issue, we are continuing to work to restore connections.

* We expect to see the network restore on a market-by-market basis. Timing and additional details will be provided as they become available.
Here in Ohio, in a non-4G LTE market I am still without 3G connectivity and have spotty 1x RTT connections. Our team in San Francisco is also still experiencing the 4G data issues. Stay tuned for more news.