Verizon's 4G LTE Network Arrives in More Than 20 New Cities
Today just so happens to be October 20th and that means that Verizon has officially lit up around 20 new markets across the United States with its blazing fast 4G LTE service. If you live in one of these cities, just know that the timing could not have been more impeccable if you've been looking to get your hands on a new device from Big Red as Motorola just announced the new LTE enabled Droid RAZR and Samsung has revealed the Galaxy Nexus.
The Galaxy Nexus's 4G LTE capabilities are official but its carriers aren't. Although, evidence suggests that Verizon will very likely be getting the Galaxy Nexus when November rolls around.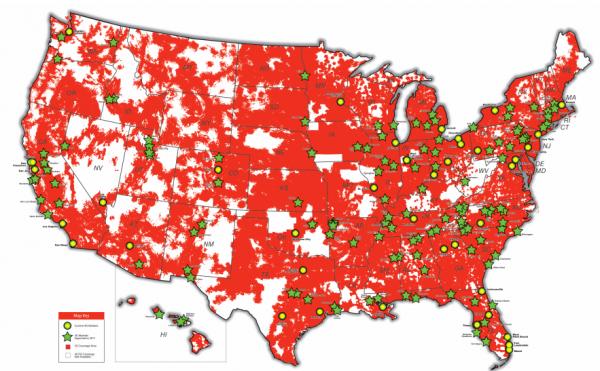 So, if you live in one of these cities, you should be pretty happy as you now have a lot of choices when it comes to picking up a 4G phone on Big Red:
Buffalo/Niagara Area, New York
Sioux City, Iowa
Bloomington, Indiana
Bedford, Indiana
Evansville, Indiana
Terre Haute, Indiana
Evansville, Indiana
Hagerstown and Western Maryland
Stockton, California
Modesto, California
Green Bay Wisconsin
Sante Fe, New Mexico
Birmingham, Alabama
South Bend, Indiana
Mishawaka, Indiana
Granger, Indiana
Elkhart, Indiana
Goshen, Indiana
And, if you live in one of these three places, 4G LTE service has expanded:
Fort Myers, Florida
Los Angeles, California
San Diego, California
Don't feel too bad if you don't see your city here. Chances are, it's listed in the next batch of cities scheduled to see 4G LTE service on November 17th.

As an Amazon Associate I earn from qualifying purchases.