Verizon Droid DNA Launch Date: What Not to Expect
On November 13th, same day that Google will release the Nexus 4 and Nexus 10, HTC and Verizon will likely be launching another Android device called the HTC Droid DNA, a device that is expected to compete with the Samsung Galaxy Note 2 on Verizon's 4G LTE network. Here, we take a look at what consumers shouldn't expect from the presumed Droid DNA launch date next week.
The Droid DNA looks like one of, if not the most exciting devices left for the rest of 2012 as it very well could be the Samsung Galaxy Note 2's first real competitor. Sorry LG Intuition.
It is rumored to have a 5-inch display, smaller than the Galaxy Note 2, but one that might pack a bigger punch. The HTC Butterfly J, the sibling of the Droid DNA has a 1080p full HD display and it could be that the Droid DNA has one as well. That would be extremely impressive and would likely set the tone for 2013. Of course, that wouldn't be the only enticing feature on board the Droid DNA.
Read: Verizon Droid DNA Launch Date: What to Expect.
In addition, the device is rumored to have 4G LTE data speeds, a quad-core processor, an 8MP camera in the rear and a 2MP front-facing camera, and quite possibly Android 4.1 Jelly Bean.
From the photos, the device appears to have a Droid Incredible style design and could be extremely thin. At this point though, the dimensions remain an unknown. What is known though is that this device will likely launch on November 13th at an event set to take place at 11AM in New York City.
We've already taken a look at what to expect from the HTC Droid DNA launch event and now it's time to take a closer look at what consumers shouldn't expect from the Droid DNA launch date.
Different Branding
It's pretty clear that this event is for the launch of a 5-inch phablet from HTC. And while many had hoped for a device branded with the Droid Incredible X name, don't expect the device that arrives on November 13th to be called anything but the HTC Droid DNA.
The name has leaked out several times including on Verizon's own website and we've even seen a credible photo showing off its branding. The name is pretty terrible but don't expect HTC to make any last minute changes based on the perceptions of consumers or critics.
It will be called the Droid DNA.
Galaxy Note 2's First Competition
That being said, this will likely be the Samsung Galaxy Note 2's first real competition in the phablet section of smartphones. In fact, if it has a 1080p display, I wouldn't be surprised if people decided to cancel their Galaxy Note 2 pre-orders in favor of this phone.
Read: HTC's 5-inch Galaxy Note 2 Competitor Leaks in Clearest Picture Yet.
HTC has put out nothing but quality this year. The build qualities and cameras on the HTC One series of smartphones were fantastic and we expect nothing less from the Droid DNA.
If the company plans to truly compete against the Galaxy Note 2, and we imagine that it does, don't expect it to release a dud.
Other Products
While HTC probably has a number of products up its sleeve (read: in development), the only device that we expect to be announced at this event is the Droid DNA. HTC's One X and One S are still viable on the market and it will be releasing the new AT&T HTC One X+ sometime in the weeks ahead which should, along with the Droid DNA, be its final releases of the year.
HTC isn't know for pulling rabbits out of its hat at its launch events and we don't expect any tricks at this one.
Lack of Details
With the Galaxy Note 2 already for sale on multiple carriers and a pre-order already underway on Verizon, HTC can't afford to leave out the details that are most important to customers, namely, the release date and price for the Droid DNA. Don't expect it to fail in this regard.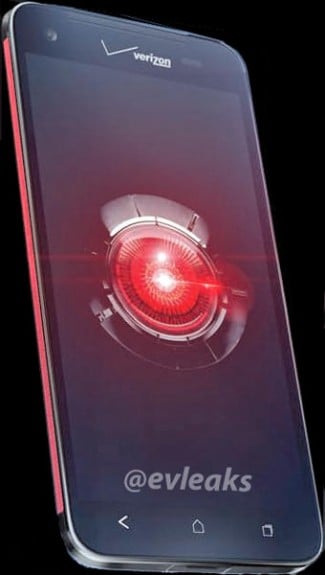 HTC will likely announce everything that customers want to hear including its specific release date and its on-contract pricing. That way, it can attempt to put people that may have leaned toward a Galaxy Note 2 back on the fence.
Loads of Accessories
Don't expect HTC to rattle off a ton of accessories for the Droid DNA. Instead, it will likely focus on the product's hardware and software qualities. However, one accessory that we think HTC will definitely detail is some kind of a stylus. Thus far, we haven't heard anything in particular about a unique stylus, but we definitely expect HTC to bundle one in with the device or, worst case scenario, sell is separately.
Boring Software
One of the biggest selling points of the Galaxy Note 2 is its unique software which includes stylus related apps and powerful multitasking. Those features can be seen in the video below.
https://www.youtube.com/watch?feature=player_embedded&v=hOX3HYDwTCY
Look for HTC to show some interesting software that takes advantage of the Droid DNA's s 5-inch display, possibly baked into HTC Sense. Again, it needs something to leverage this device against the Galaxy Note 2 which has already sold in the millions.

As an Amazon Associate I earn from qualifying purchases.