Verizon Droid DNA Release Date, Specs, News & Rumors
In the weeks ahead, Verizon will likely launch a Samsung Galaxy Note 2 competitor in the form of the HTC Droid DNA, a device that was once called the Droid Incredible X and whose codename is HTC DLX. The device, which looks like a smartphone of the phablet variety, will aim to take on the LG Intuition and the Galaxy Note 2 this holiday season. Here is everything that we know so far about the device.
While Verizon already has one phablet, a name for a device that marries the features of a smartphone and tablet, out on the market in the LG Intuition, it seems as though it will be offering two other choices to consumers in the weeks ahead.
Read: HTC's 5-inch Galaxy Note 2 Competitor Leaks in Clearest Picture Yet.
One, the Samsung Galaxy Note 2. A 5.5-inch monstrosity of a smartphone that will be out sometime towards the end of November with November 29th currently pegged as its release date. As of now, the Galaxy Note 2 is the premier phablet device with its massive HD display, 4G LTE speeds, quad-core processor, Android 4.1 Jelly Bean operating system and powerful multitasking.
Oh, and it also has an ergonomic S-Pen stylus used for writing and drawing directly on the display.
Not to be outdone, it seems that HTC is preparing to unleash a phablet of its own to do battle with the Galaxy Note 2. Unlike the Galaxy Note 2, the Droid DNA as it will likely be called, is still unofficial. That doesn't mean that we don't know much about the device though. On the contrary, we think we know quite a bit about Verizon's upcoming phablet from HTC.
Launch Date
Unlike Samsung, at this point, we don't expect HTC to announce a massive launch event for the Droid DNA. It could be that invitations will go out later on this month but at this point, nothing is for sure. HTC didn't even publicize the announcement of the phone that the Droid DNA is based on, the HTC Butterfly J for Japan, so it may be that this device launches rather quietly.
And given that it's a Verizon device, don't expect an announcement containing all the relevant information – pricing and release date – until just before the device is released onto shelves.
The Galaxy Note 2 had a pre-order announced before its upcoming release but we aren't sure if HTC and Verizon will go a similar route.
The fact that the device has hit the FCC is a sign that something is likely on the way, so those who are interested in the 5-inch phablet will want to keep an eye out over the next few weeks.
Release Date
There are more clues as far as its release date is concerned. A leaked MAP (Minimum Advertised Price) for Verizon indicates that the device likely won't launch until after November 20th as that is when the MAP window begins. It lasts until May 20th. That date is likely not the release date for the Droid DNA though.

In fact, rumors are swirling about a launch in early December, a notion put forth by the evleaks Twitter account which has leaked Droid DNA information over the last few weeks.
This is something we expected weeks ago given the HTC Butterfly J release date in Japan, set to take place in December, and an early December release at this point is what consumers should expect for the Droid DNA.
Design
We've seen the device leak out several times, giving us a look at what to expect from its design. We also know that it will likely be based on the HTC Butterfly J, a device that can be seen in the video below.
From the video and images, we know that the device will feature a back that is reminiscent of the Droid Incredible 2's backing which is made of polycarbonate. That should make it easy to hold. From the photos, it's also looking like the design is slim, like the Galaxy Note 2.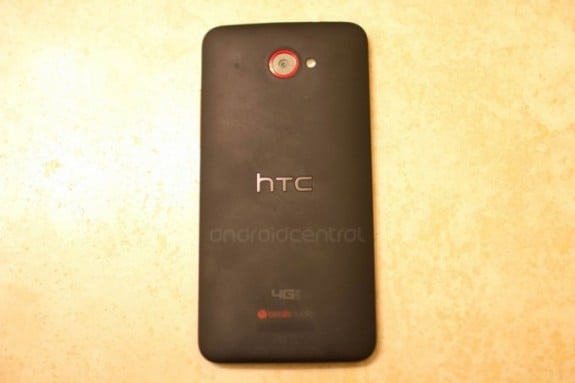 It's looking like it also features a massive camera on the back-center of the back complete with a LED Flash. No specific measurements are known yet but look for it to be comparable to the Galaxy Note 2 in thinness and weigh less due to the smaller display.
Display
Verizon's Droid DNA will likely feature a 5-inch display, smaller than the 5.5-inch screen on the Samsung Galaxy Note 2, but larger than the usual smartphone. Thus, the name phablet.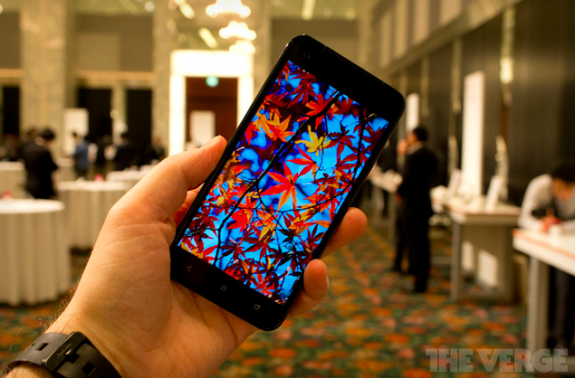 The HTC Butterfly J features a 5-inch LCD-3 display with full 1080p resolution which, reportedly looks beautiful. Not surprising given other displays offer 720p resolution, including the Galaxy Note 2. The device also features over 400 pixels-per-inch which provides crisp text and images.
It's unclear if the quality will be the same on the Droid DNA. It could be, but there are also reports that claim that it may be the lesser LCD-2 display on board.
Specs
As for the other specifications of the phone, they are unknown. However, based on the HTC Butterfly J, here are some possibilities.
It may have 2GB of RAM with a quad-core processor, both possible and found on the Galaxy Note 2, and a 2,020 mAh battery which would be smaller than the 3,100 mAh battery on Samsung's phablet. The device showed up on Verizon's website listing a non-removable battery so it's possible that users will be stuck with that battery.
We also imagine all the bells and whistles will be on board including Bluetooth, GPS, NFC, and more.
Camera
Nothing is known about the Droid DNA's cameras but a recent photo confirmed, at the very least, that the phone will indeed have a front-facing camera which will be situated in the top left of the device. No word on the quality but HTC has done a great job with its cameras and we may end up seeing a good front-facing camera on this device given that it's such a great productivity tool given its traits.
The Butterfly J possesses a 8MP camera so it might be that the Droid DNA will have one as well. Again, HTC has done a great job with its cameras – see the HTC One X – and we expect the trend to continue with the Droid DNA.
Software
Nothing is confirmed yet but we don't expect the HTC Droid DNA to arrive with anything other than Android Jelly Bean, Google's latest mobile operating system.
However, what is uncertain is whether or not the device will arrive with Android 4.2 Jelly Bean, the latest version of Jelly Bean, or Android 4.1 Jelly Bean, the version that was released in July.
Read: Android 4.2 Jelly Bean: Everything You Need to Know.
Android 4.2 builds upon Android 4.1 with several new features including Photo Sphere which allows users to take 360 degree photos that look like shots from Google Street View, a new keyboard that features Gesture Typing, a new Quick Settings function in the Notifications, and more.
It'll also come with all the good features from Android 4.1 which can be found in the video below.
At this point, we'd expect Android 4.1 Jelly Bean given that several Nexus devices don't have the Android 4.2 update yet but because the phone is unannounced, anything is possible.
Carriers
At this point, it doesn't look like the HTC Droid DNA will be heading to any other carriers other than Verizon. The Galaxy Note 2 is currently available on all five major U.S. carriers including AT&T, Sprint, T-Mobile, U.S. Cellular and Verizon.
Fortunately, that's not a bad thing given that Verizon boasts the largest 4G LTE network in the land which is home in over 400 markets across the United States.
It also has won awards for its customer service and network quality making it one of the top options for those looking to find a new smartphone on a carrier in the U.S. We've seen Droid devices pop up with other names on other carriers so it's not out of the realm of possibility that we'll see this 5-inch phablet arrive elsewhere, but for the timing being, Verizon will be its home.
Price
The LG Intuition launched for $199.99 on-contract. The Samsung Galaxy Note 2 will cost a lot more though when it arrives on Verizon, costing a whopping $299.99 for a 16GB model on-contract. HTC may be trying to capitalize on this as the leaked MAP indicates that the carrier may be looking to sell the Droid DNA for $199.99 on-contract.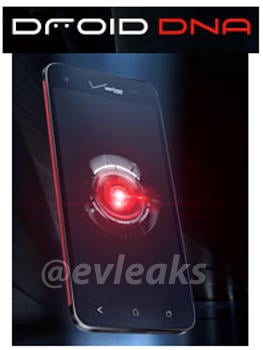 Thus far, that's the only indication of price that we've seen and it seems likely at this point. If the device does indeed have a 1080p display, we may see a bit more of a premium but $199.99 on-contract is the front-runner.

As an Amazon Associate I earn from qualifying purchases.