Verizon Droid Incredible X Gets Closer to Launch
The HTC Droid Incredible X, which is rumored to be heading to Verizon's 4G LTE network, surfaced today passing through the Global Certification Forum which means that it just got one step closer to launch on Big Red.
Blog of Mobile discovered the listing at the Global Certification Forum and it seems to confirm the device's model number as HTC6435LVW. We had seen this model number pop up before and now it appears to be confirmed.
In the listing we can see a reference to the LTE band 13 as well which is the band that Verizon uses which means that this device is all but certainly headed to the 4G LTE network of Verizon. In addition, having the model number confirmed makes the device much easier to track in the build up to its eventual launch.
Read: Droid RAZR MAXX HD, Droid Incredible X & Lumia 920 Coming to Verizon in November?
The device is rumored to be heading to Verizon under the moniker Droid Incredible X and its specifications are rumored to include a 5-inch display, something that would make it a direct competitor to the Galaxy Note 2 which is slated to hit Verizon's 4G LTE network in the next few weeks.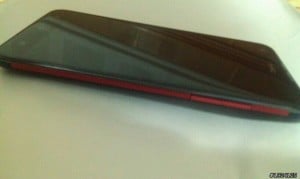 The Droid Incredible X may also be a Nexus device, possibly launching under the HTC One X 5 or even a Google Nexus 5 name. Previous rumors have stated that HTC might be making a Nexus smartphone along with Samsung, LG, and Sony and this device may be the device it offers up to the Nexus program. That though, at this point, remains a rumor and certainly not fact.
Read: Leaked HTC One X 5 Phablet Image Is the Real Deal.
At the very least, we believe it's indeed heading to Verizon and last we heard, that launch may be taking place relatively soon. Verizon is rumored to have quite a few launches on its hands for November and one of those is said to be the Droid Incredible X.
No specific release date has been given yet though and with most Droid phones, Verizon opts to announce them shortly before their release date so we could see that with the Droid Incredible X as well.
The Droid Incredible X is rumored to feature 4G LTE network support, a quad-core Snapdragon S4 CPU, and a high resolution 1080p HD display in a 5-inch form factor.
Thanks, N!