Verizon Enabling Simultaneous Voice and Data Over 3G CDMA on HTC Thunderbolt?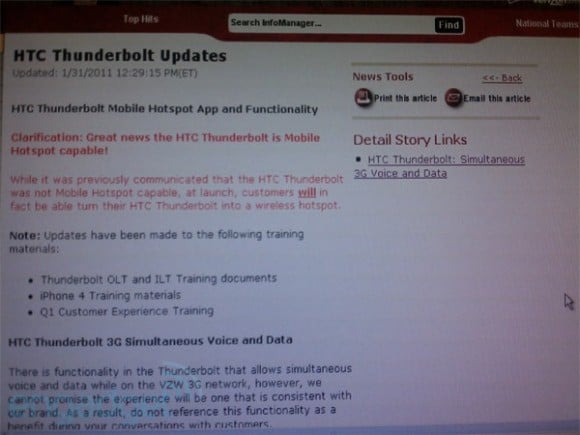 It looks like Verizon Wireless may be enabling simultaneous voice and data transmissions over 3G in addition to 4G on the carrier's HTC Thunderbolt. According to a leaked screenshot obtained by Engadget, the carrier is telling retail employees not to advertise this feature as it may not be up to par for the network's high standards.
Simultaneous voice and data transmission has been a key selling point for AT&T and its GSM network, but with the feature getting enabled by Verizon Wireless over 3G, the advantage may be gone. Additionally, it's unclear if other popular smartphones that will be coming to the carrier's network–including the CDMA iPhone 4–will get the functionality enabled at launch or via an update down the road.